What to expect – The Kimberley in 2022.
What's on, what's not. Who's open, who's closed, who's changed hands.
What's new and what to expect.
Fuel Prices, Staffing, Medical Access, Rain and G2G passes.
This is your guide to the Kimberley in 2022.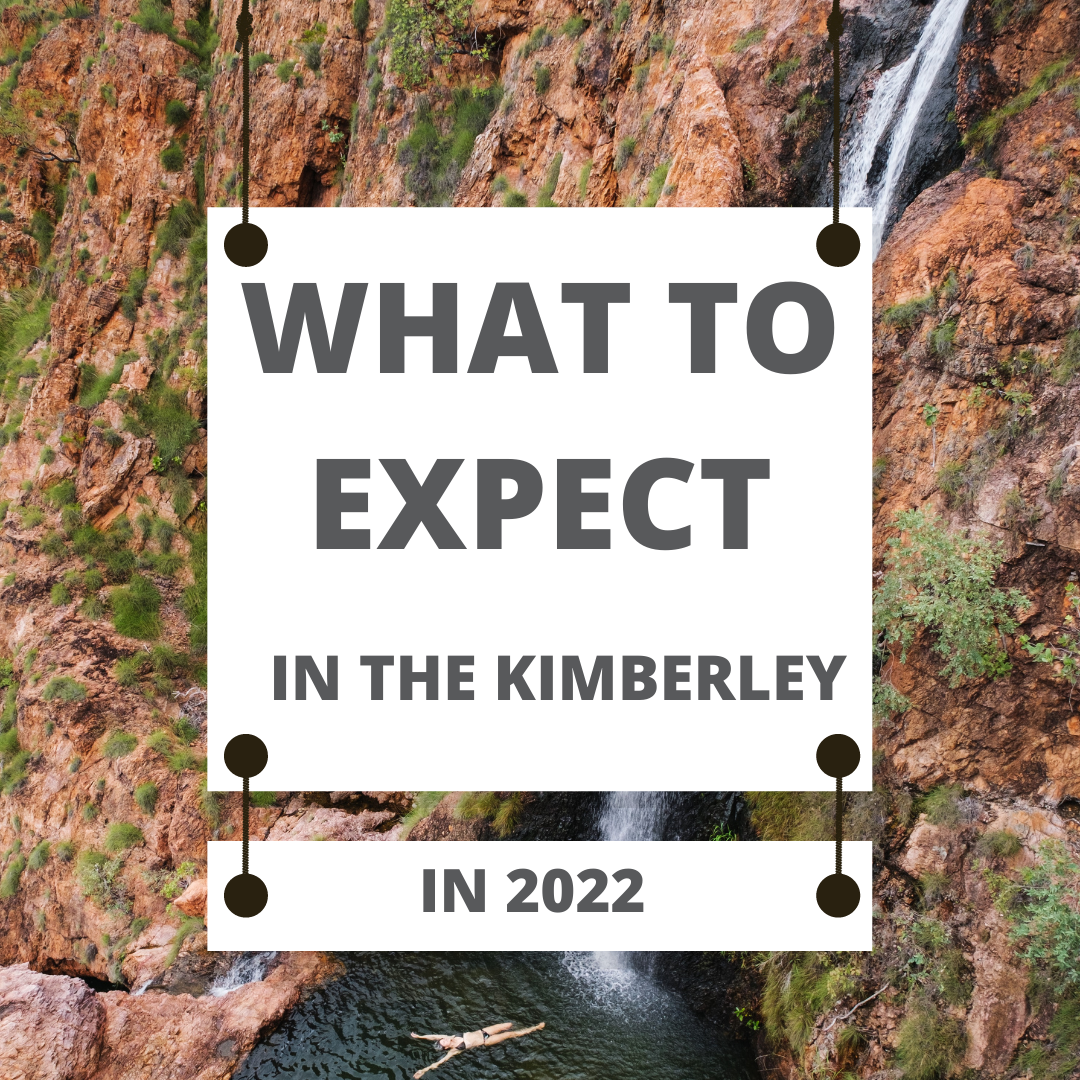 In a world of doom and gloom, we're going to focus on The Possibilities.
What's open?
The major highlights open in the 2022 season include.....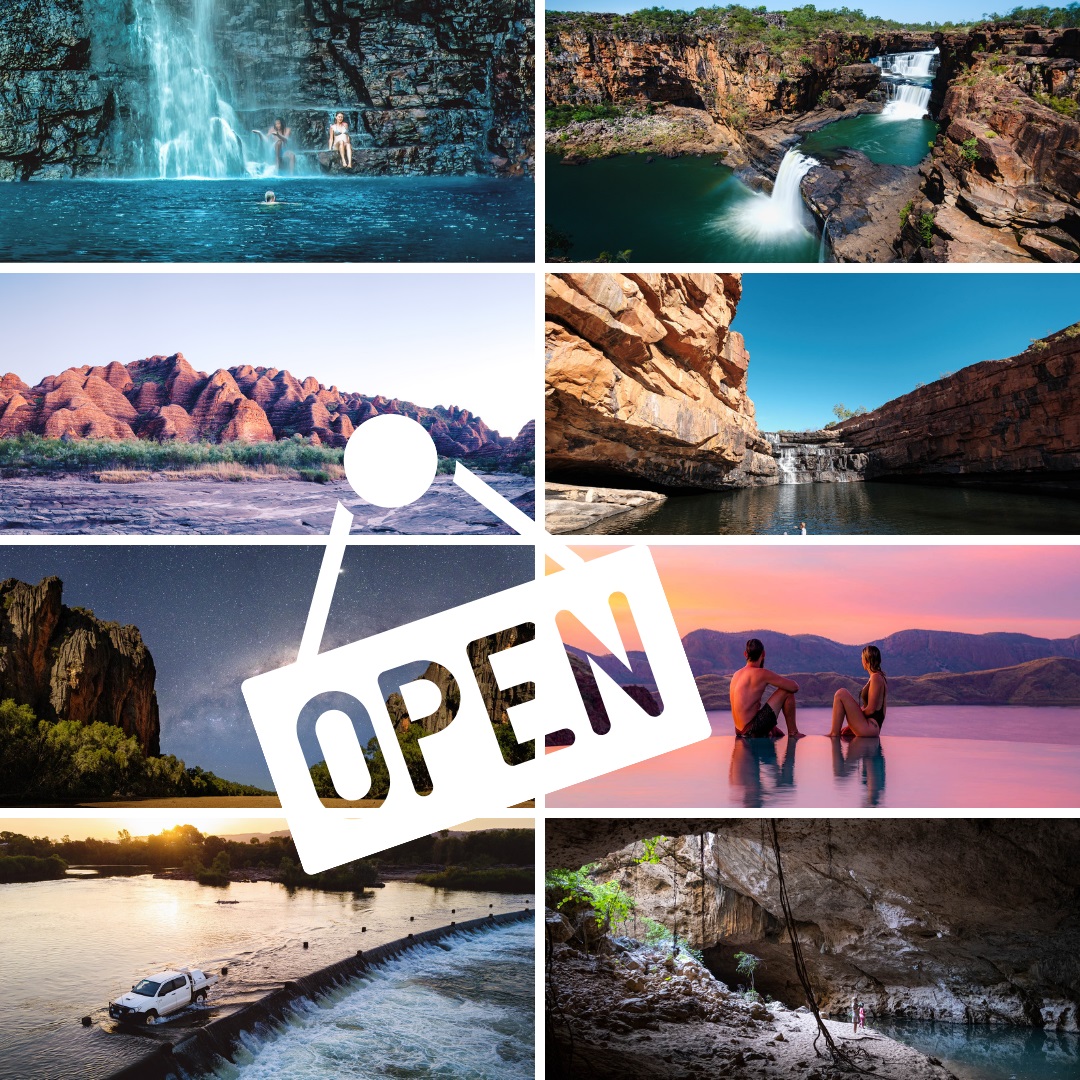 El Questro

Ellenbrae

Drysdale

Mt Elizabeth

Mt Barnett and Manning Gorge

Mt Hart

Silent Grove and Bell Gorge

Adcock Gorge, Galvan's Gorge

Windjana Gorge and Tunnel Creek

Geike Gorge (Boat Tours from April 29) 

Mowanjum Cultural and Arts Centre

Willie Creek and Cygnet Bay Pearl Farms

Pender Bay but are not currently taking new bookings for May, June, July or August. 

Cable Beach

Horizontal Falls

Mimbi Caves from June the 1st 

Violet Valley from the 1st of May

Mitchell Falls

The Bungles and

Lake Argyle.
So… heaps actually.
What's closed?
A few properties have closed for 2022, some due to the added complications of COVID risk management or funding shortages. Out for this season are....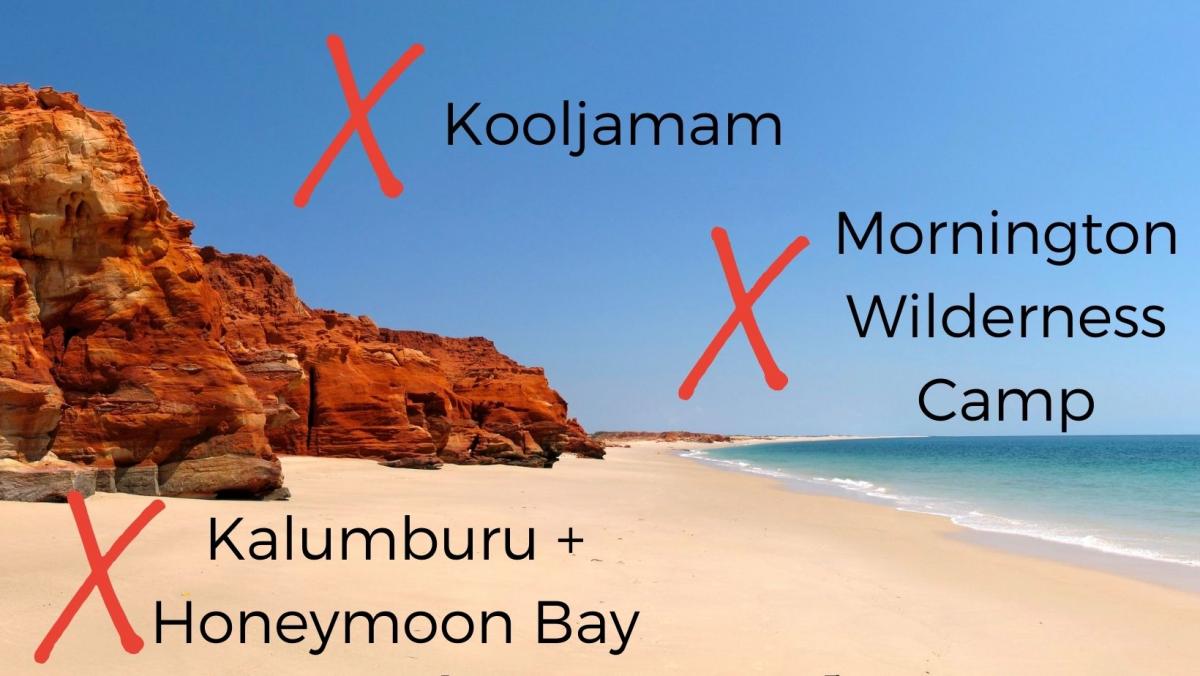 Home Valley Station – Balanggarra Tourism

Honeymoon Bay and Kalumburu

Charnley River Wilderness Camp

Diggers Rest Station

Kooljaman – but we hear Brian Lee is still operating his tours. This closure is about funding, not Covid. 

Mornington Wilderness Park

Banana Well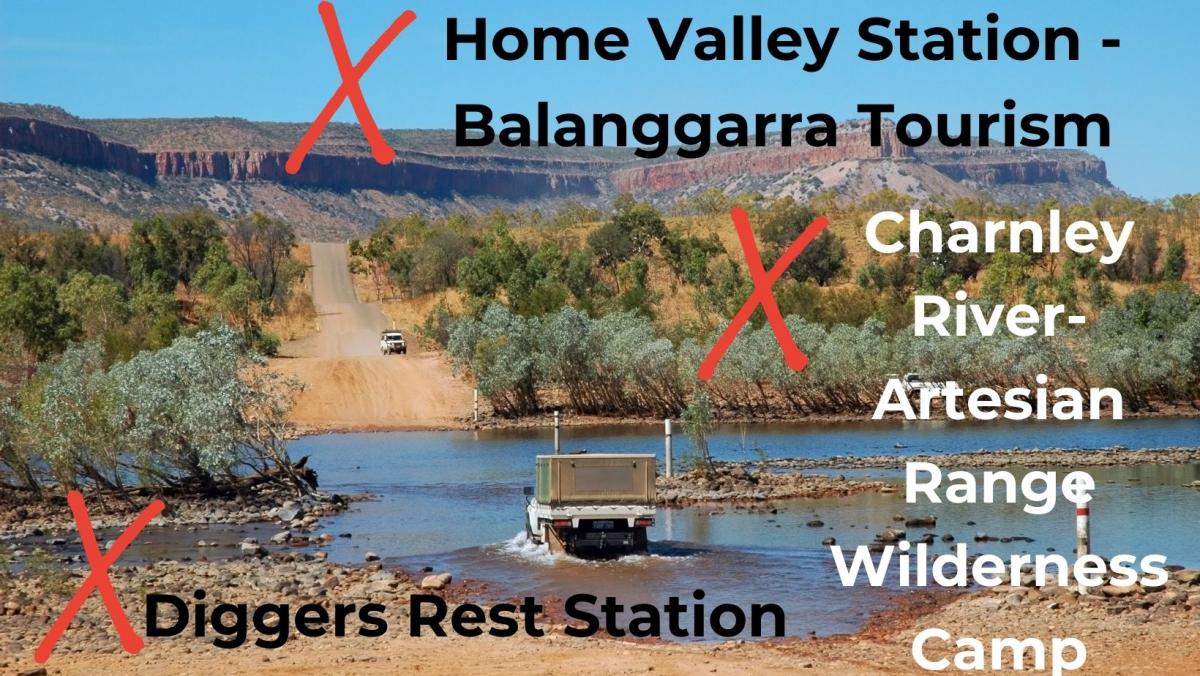 Postponed/Cancelled
The 2022 Ord Valley Muster has had to be postponed for the year. Don't worry – this cracking Festival will be back in 2023 better than ever. Stay posted for the new dates which are due to be released soon.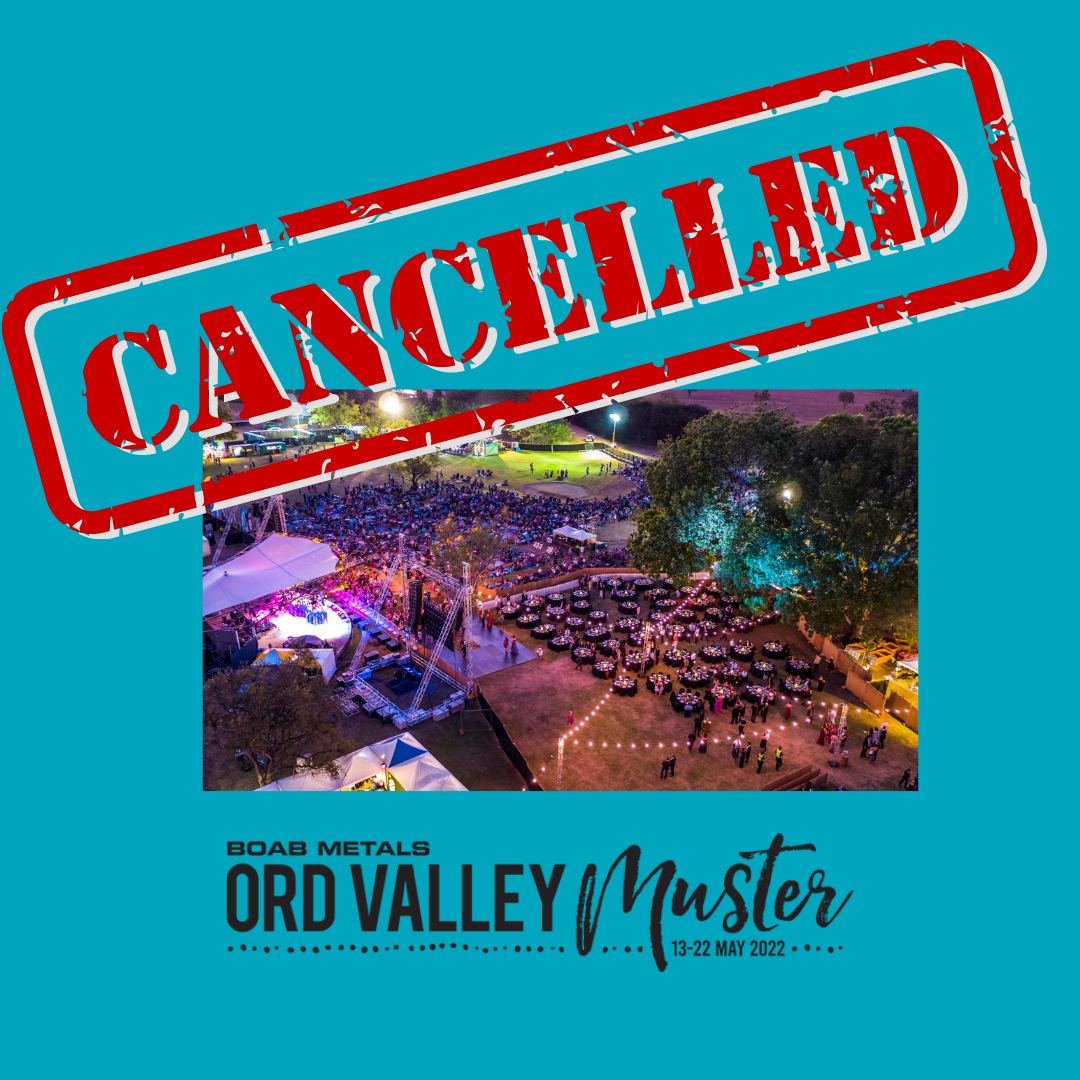 The Kununurra Waterski Club 'Dam to Dam' Event has also been postponed until 2023. 
Broome's Mardi Gras was cancelled in March 2022. 
Which Events are Still Going Ahead? 
What's definitely still going ahead is the Kununurra Agricultural Show and it'll be the 50th Show milestone on the 8th and 9th of July. Sideshow Alley, Reptiles, Cattle and Horse Displays, Watermelon Eating Competitions - it's a great weekend. It's the kind of day that your kids would never forget. Check it out. 
Over in the West Kimberley the Shinju Matsuri will be held in Broome from the 20th of August to the 4th of September, 2022. A truly Multicultural melting pot, it's a culturally diverse community festival. 
Other events include
- The Lake Argyle Swim on the 7th of May
- The Top End Mustering Rodeo on Saturday, May 21st 2022 at the Kununurra Rodeo Grounds 
- The 2022 Ord River Paddle on June 4th 2022
- The Derby Boab Festival in July 2022
- The Broome Race Round from May to August
- The Kununurra/Wyndham Race Round August/September
- Mary Island Fishing Club Derby Mud Crab Races on August 20, 2022 
- A Taste of Broome on August 26, 2022
Up in the air
Go Horizontal Tours (although Horizontal Seaplane Adventures are taking Bookings)
Food Service at the Hoochery – the Hoochery is definitely still open and operating for drinks, tasting paddles and boutique award winning liquor sales and the RUM CAKE but the opening of it's Food arm is dependent on the hiring of a Chef. Know anyone? (personally, I'm happy to eat Rum Cake for Lunch)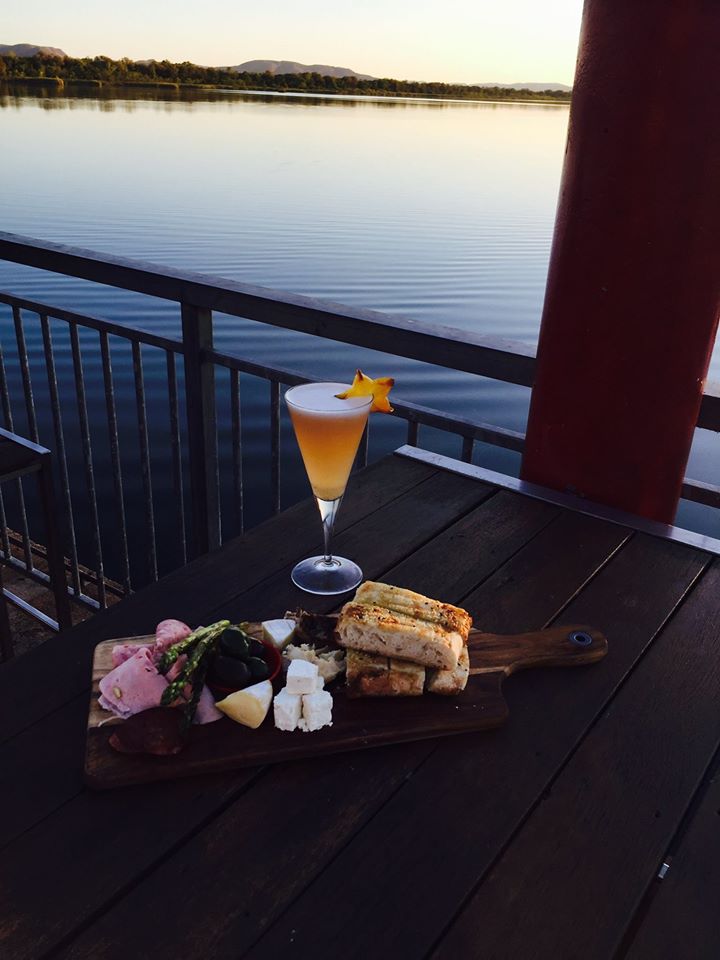 The Pumphouse Bar + Restaurant, Lake Kununurra. This is a bustling, busy converted Pumping Station and it's closed pending it's sale. If anyone is up for a rewarding restaurant experience, put this to them!
Is it worth going?
Look – how much time have you got? If you say I've got anywhere from 2-4 weeks to travel you'll find every day full and busy with new adventures.
If you've already seen a lot of these highlights and had your heart set on a few of these places that are shut, maybe it's not the year for you.
Pssssst, An insight….
Is it predicted to be a busy year? In short, yep. We don't have a crystal ball but from all accounts we're hearing that everyone has got solid bookings for the year ahead. Perhaps in another year or so when International Travel is more attractive, we may see a mass exodus and it may be much quieter in the Kimberley. One the other hand, hasn't COVID taught us to stop waiting and waiting? You'll have to make this judgement for yourself.
What's New for 2022?
Lake Kununurra Boat Hire. These brand new, well polished boats are perfect for a little day trip and BBQ up Lake Kununurra. Pontoons, Dinghy's - Full and Half Day Hires available.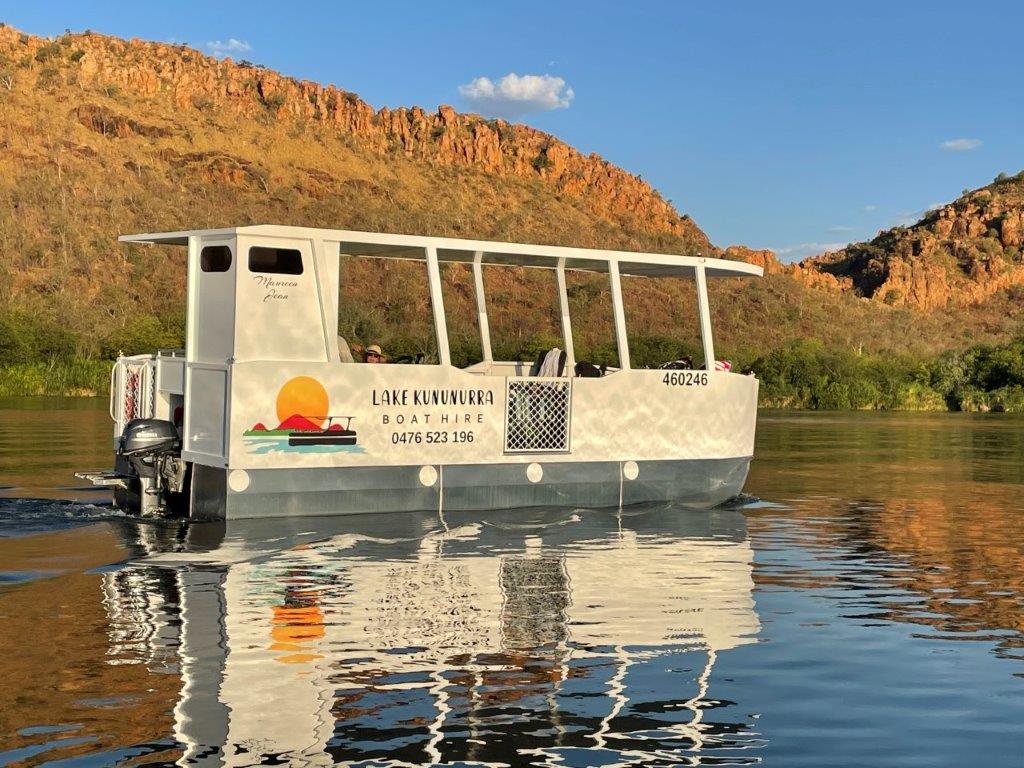 East Kimberley Charters. They've teamed up with the crew from Kimberley Air Tours and offer a fly, water-landing and fishing tour for the incredible fishing experience.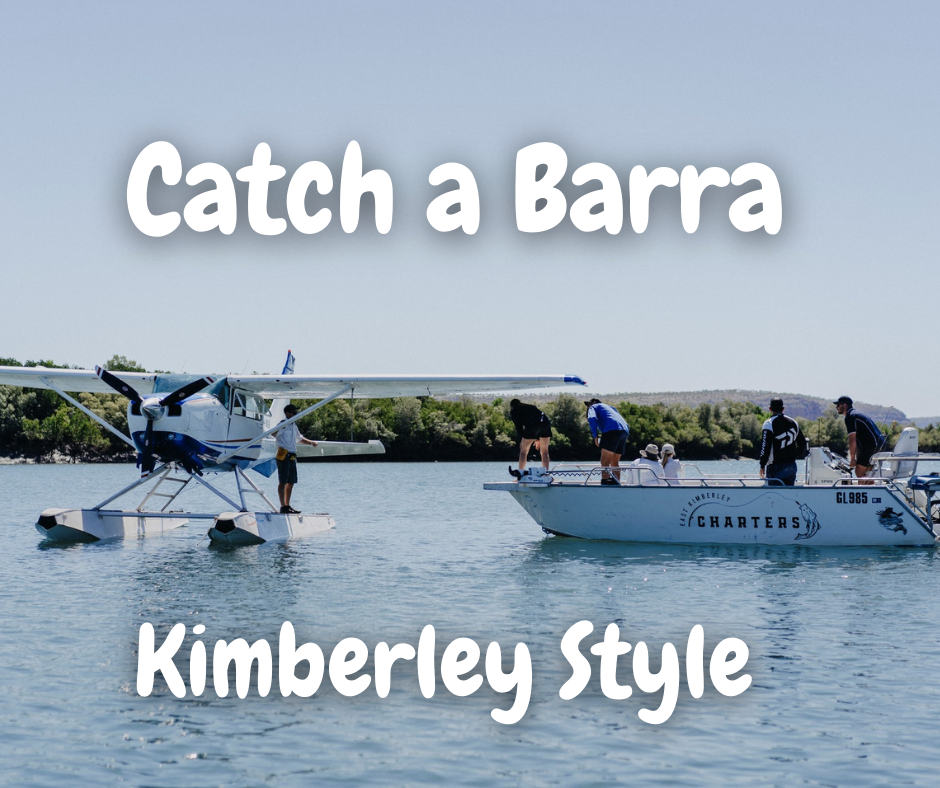 G2G Passes, Masks and Proof of Vaccination
*Update* From Friday the 29th of April all G2G Passes will be scrapped. Blanket Mask Mandates will be removed (except for high risk environments like hospitals, aged care homes etc) and there are no longer any proof of vaccination requirements. If you're a working traveller do note that vaccine mandates do apply for many jobs in Western Australia and they haven't been dropped. 
Several operators/accommodation providers are requiring proof of vaccination including El Questro, Mt Barnett, Lake Argyle and tour operators including air tours. 
Medical Access
At the moment not all Medical Centres are offering face to face appointments and like many places, are short staffed. Come prepared. Plan your trip with your GP. Get your scripts and repeats and actually fill them. Take your Patient Health Statement with you, get your tests up to date before you leave, get the flu shot and take out both Ambulance Cover and Travel Insurance.
Staff Shortages
The whole world is short staffed. Be kind to those who turned up. Did you see 'The Good Cartel' in Broome is offering a Barista salary of $92k. And kitchen staff $113K? Many operators are bringing in Seasonal Workers from the Pacific and local Chambers are working on Visa extensions.
Thanks for being patient. Everyone is trying their best.
Fuel Prices
Gahhhh, it's not pretty is it? At the very least we can say here in Kununurra we've got some of the cheapest petrol in the country. Our locally owned CGL 24 Fuel Depot sources petrol and diesel direct from SE Asia. Otherwise, slow down, travel light and hopefully prices settle down soon! Thankfully the Fuel Excise relief has come just in time. 
Rain and Waterfalls
We've had a couple of good Wet Seasons in a row, 2022 not as good as 2021 though. What we've seen so far is that 2022 has had a bit of an early finish. So waterfalls and gorges have been washed out, taken a good drink and are flowing buuuut things might dry up a little earlier this year. Also…. It is the tropics so there's still a chance of rain up until late April, especially if a cyclone or two hangs about.
Where IS that crystal ball of mine??
Property Update - Which properties have sold?
Quite a few!
Let's start with the big one – Lake Argyle Resort and Caravan Park. This beauty was snapped up by the G'Day Group earlier this year. 
Parry's Creek Tourist Resort and Caravan Park, Wyndham(ish) – Terry and Anne have earned their retirement and welcome Mark and Michelle as the new owners.
Bungle Bungle Caravan Park – this was snapped up as part of a multi cattle station acquisition by Twiggy Forrest. For those not familiar with this park, it's at the entrance of the Bungles at the highway turnoff about halfway between Kununurra and the Bungles.
Lakeside Resort and Caravan Park, Kununurra was sold back in 2019 and the Caravan Park was closed later on but in 2022 will be operating a small caravan park in Kununurra. Dogs will no longer be allowed but don't stress, there are 5 other caravan parks in Kununurra that will take your pooch. They're actually renaming the resort "Lily Lagoon Resort" which is such a beautiful and fitting name! 
Kununurra Kamper Hire have also changed hands this year. This Camper Hire business is geared towards the 4WD market, suited to the Kimberley terrain. It's a great option if you're keen to leave your caravan behind and explore a bit further. 
If we've got anything wrong in this article or if there's anything missing (maybe you want something to be included), let us know. Cheers. 
The Kimberleyland Crew.
Stuck for Things to Do in Kununurra? Or Do you need help to time your trip perfectly?