Line up next to the locals – the best coffee in Kununurra
Line up next to the locals – the best coffee in Kununurra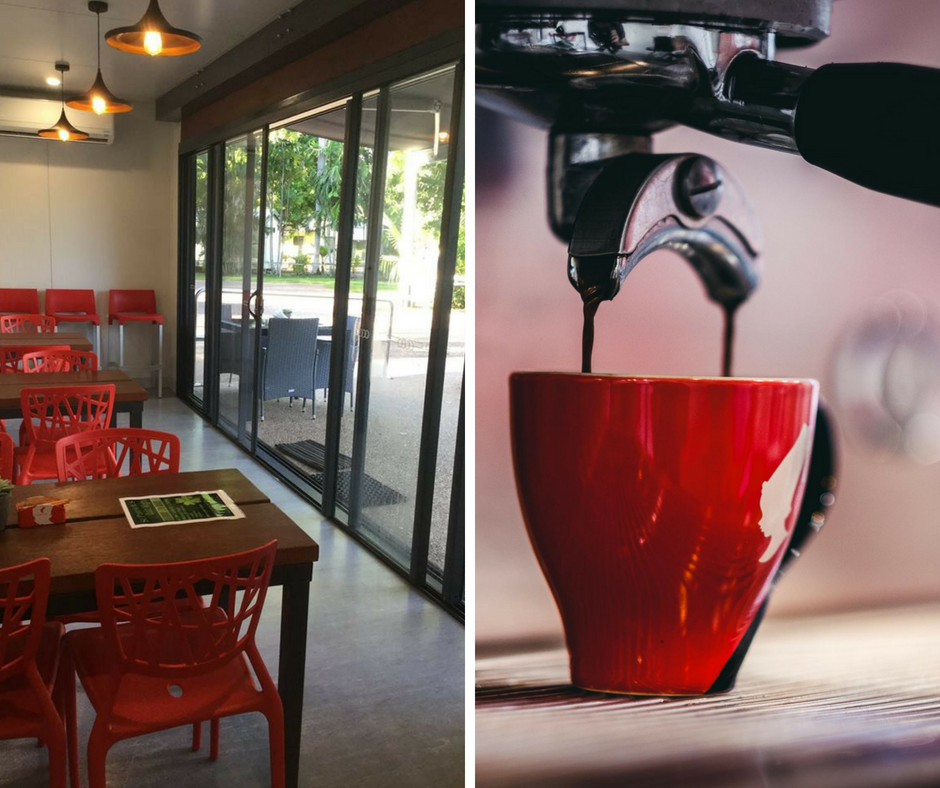 Does anyone else have a caffeine addiction love coffee so much that you research coffee facilities before you book accommodation…. Or is that just me?
Pod machine? Well that will do me until I can get a real coffee!
Instant coffee? Only if it gets rid of a caffeine withdrawal headache!
Onsite Coffee Shop Café? Now that's what I'm talking about!
At Kimberleyland Waterfront Holiday Park our poolside cabins are less than 100 steps from 'Spilled the Beans', our cool converted shipping container coffee shop. Open from 6am, there's no morning delays to getting that caffeine pumping through your veins and your brain sharpened. If you haven't taken advantage of your self-contained kitchenette to make your own breakfast (or outdoor kitchen if you are caravanning) the freshly baked muffins, healthy chia puddings, croissants and sandwiches will satisfy that breakfast rumble.
As for the coffee itself? It's a speciality blend, Julius Meinl which is robust and strong. How good is it? Well, when you find yourself outside a coffee shop within a caravan park and the locals are lining up either side of you it's a pretty good indicator that it's the best coffee in town!
So if you're a caffeine aficionado and coffee plays a part of your accommodation choices – take a look at our Poolside Ensuite Cabins and NEW Luxury Waterfront Villas. Spilled the Beans is open from 6am to 1pm seven days a week!