A greener stay – and we're not talking about the lawn.
Let's talk about the Environment. We love our environment in the Kimberley; it's the reason we live here. It's a high priority for us and we want to share what we're doing to protect it.  
To begin with, we should talk about why Kununurra itself is an environmentally-friendly place to live, work and visit!
1. Water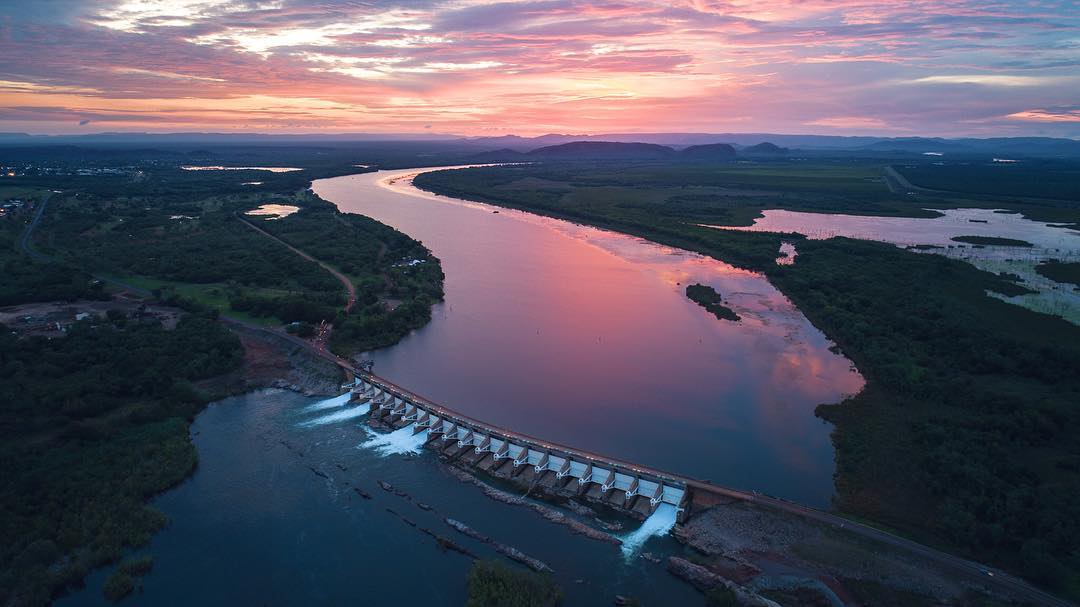 Australia is suffering through one of its most extensive and prolonged droughts and sadly there's no sign of change. Here in the Kimberley we experienced one of the worst wet seasons on record in 2018/19. Luckily for us, the Kimberley has two of the three largest river catchments in Australia. In Kununurra we have the mighty Ord River catchment which stores the largest above-ground freshwater source on mainland Australia, Lake Argyle. How much water does that mean we really have? Put it this way, more than 95% of the flow of the dam is for environmental purposes. Farmers use about 3-4% of the flow each year to irrigate 24,000 hectres of intensive agriculture and forestry. Can you guess how long we could continue both that 95% environmental flow and irrigated farming if we were to receive not a drop of rain? A year? Two years? Nope – six to seven years if we had not a drop. Remarkable isn't it.
2. Electricity
Solar panels are all the rage. But did you know they aren't necessarily the greenest energy source? They still need to be produced, manufactured, supported by batteries and disposed of at the end of their useful life. So what's greener? Hydro Electricity. Almost all of Kununurra is powered by Hydro Electricity from the Lake Argyle Dam – it's the single biggest green energy provider in Western Australia!
3. Maximising our Designs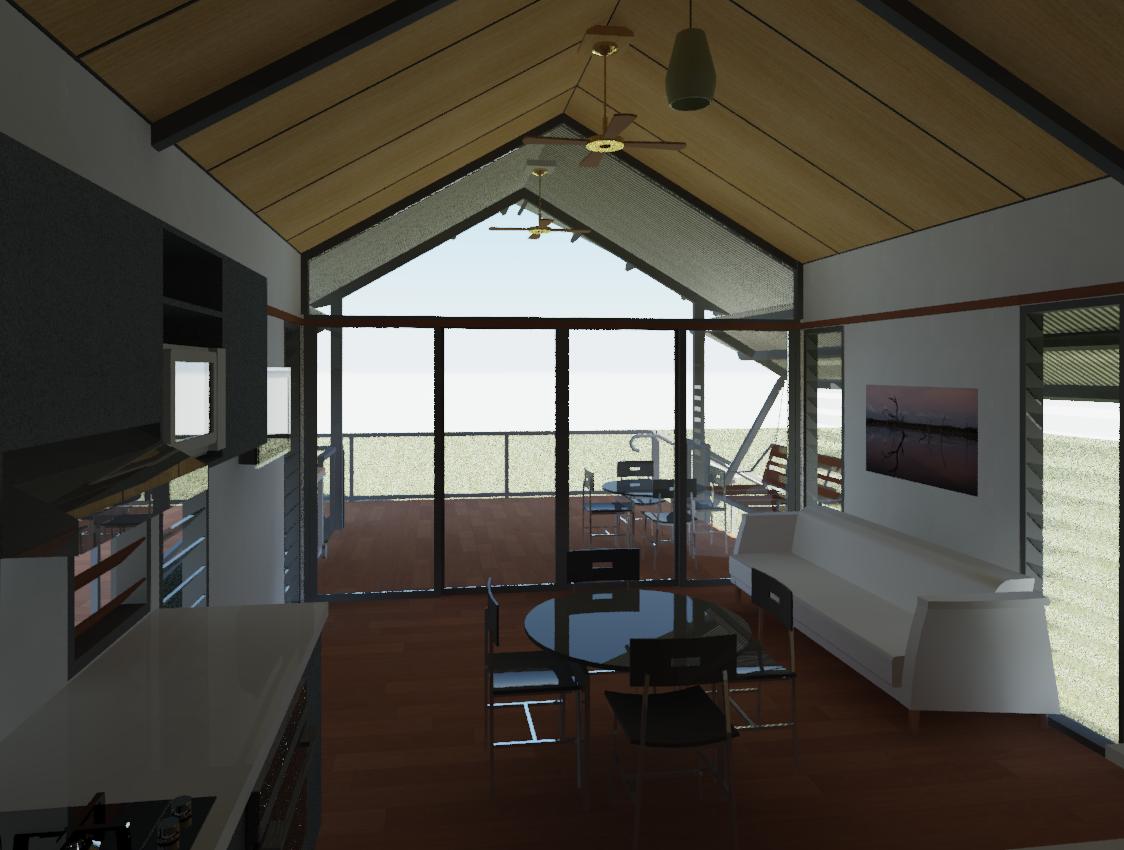 Last year we built our new Waterfront Cabins. It looked pretty attractive to buy some off-the-shelf generic pre-fabricated units and have them installed but we opted to have them architecturally designed and custom built. How does this make us more environmentally friendly? Our clever architect designed them to suit the environment that they are in – large sliding doors to allow the cool air from Lake Kununurra to breeze into the cabins, to lift the cabins off the ground so airflow could be maintained underneath, maximising the cooling affect coming off the lake. Side windows were installed to allow for a cross breeze. The alfresco patio has been made with recycled milk cartons while external fans encourage outdoor eating and entertainment reducing the reliance on air conditioning. The design layout ensured a minimum number of trees were removed during the build and garden beds allowed room for new plants. Lastly, by maximising the view from the cabin with floor-to-ceiling windows, the design allows our guests to fall in love with Lake Kununurra and the surrounds – that's a pretty important part!!

It's not just the cabins that have been designed this way. Our new camp kitchen was designed with an inverted roof which encourages air movement and again, cooling winds coming off the lake. Our caravan sites are shaded by a canopy of trees which are maintained by specialists annually to ensure safety and longevity. Our onsite coffee shop is an upcycled shipping container with funky, modern finishes.
So if you're heading to Kununurra and looking for somewhere to stay with that greener feel, give us a look at Kimberleyland – literally and colloquially.