Family Friendly Kununurra Experiences
Years ago I was working in a shop in Kununurra when a family came in who were doing "The Great Lap of Australia".
Chatting away to the family I asked the young girl, who was probably about eight years old, "Tell me – of all the places you've seen around Australia and all the things you've done – what's been the BEST thing about it".
The girl's eyebrows burrowed in concentration and she considered this question carefully, in the meantime I noticed her Dad had taken a great interest in my line of questioning and leaned in to hear his daughter's response. Her eyes sparkled and grew big, her chest filled with excited air as she burst out with "The Pool at the Caravan Park!". Her poor father who probably spent years preparing for this trip…. Let out a disappointed sigh and slumped his shoulders.  
Now I'm certain that young girl is now a young adult and I'm sure she doesn't look back at that year of adventure and recall that Caravan Park pool in question however there is a lesson in there.
That sometimes children take the greatest joy in the experiences less than obvious.
Now what does this have to do with Families visiting Kununurra?
We can offer some of those simple, informal yet remarkable and memorable experiences. Let's explore. 
1. Croc spotting "in the wild"
Spotting a crocodile is a firm favourite with many of our family guests and there's a few decent options to choose from.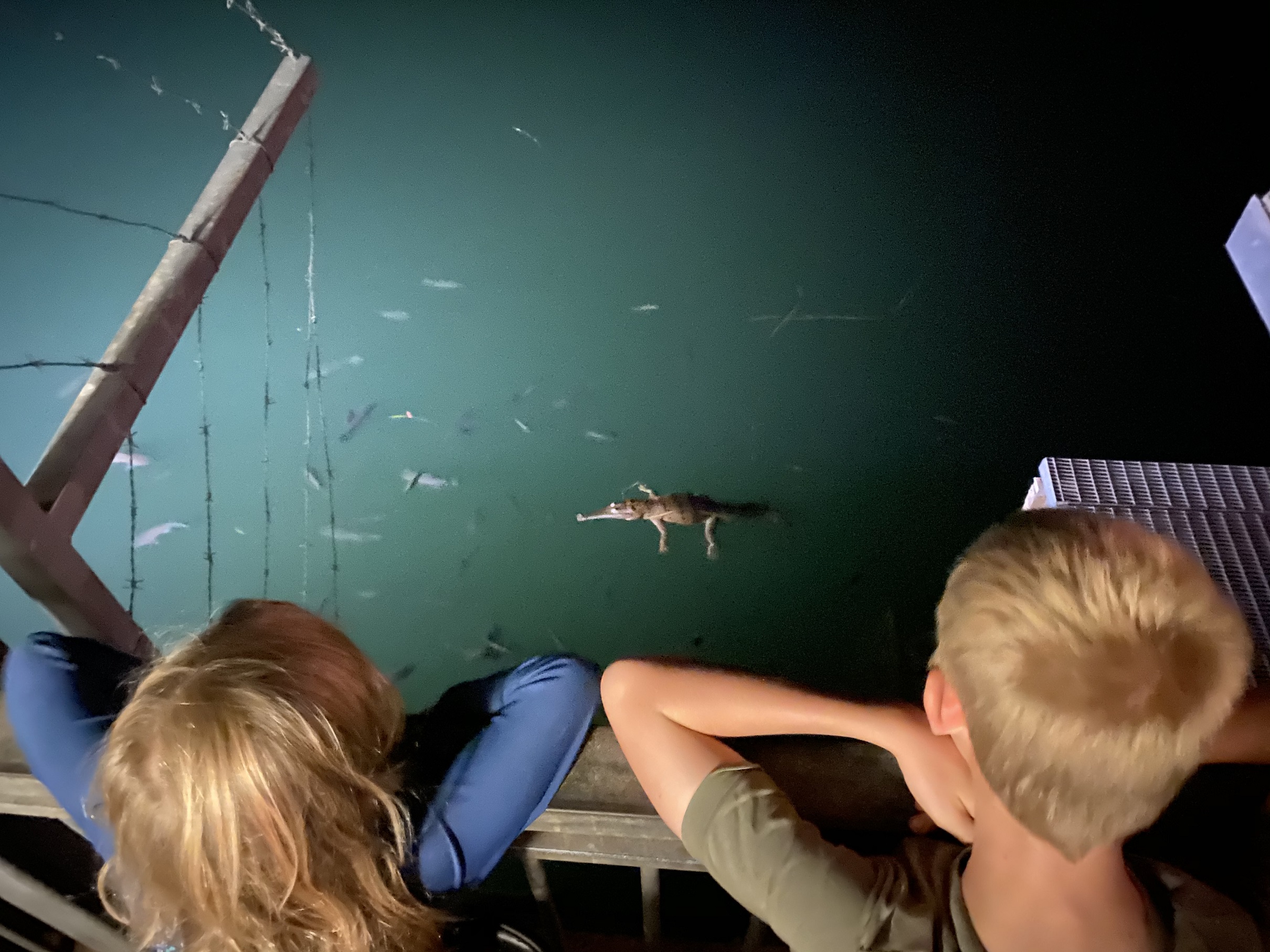 One of these what we call the 'Cocktails and Crocodiles' option – make a reservation at the historicThe Pumphouse Kununurra and head on down at sunset. We recommend you bring some stale bread down with you to throw over the balcony. Not only can Mum relax with a mango-infused tropical cocktail, the children can enjoy seeing the catfish feast off the bread. It won't take long before the resident Freshwater Crocodile "Luigi" makes an appearance. He's pretty reliable and comes out most nights. The Pumphouse reopened in 2023 after a change in ownership.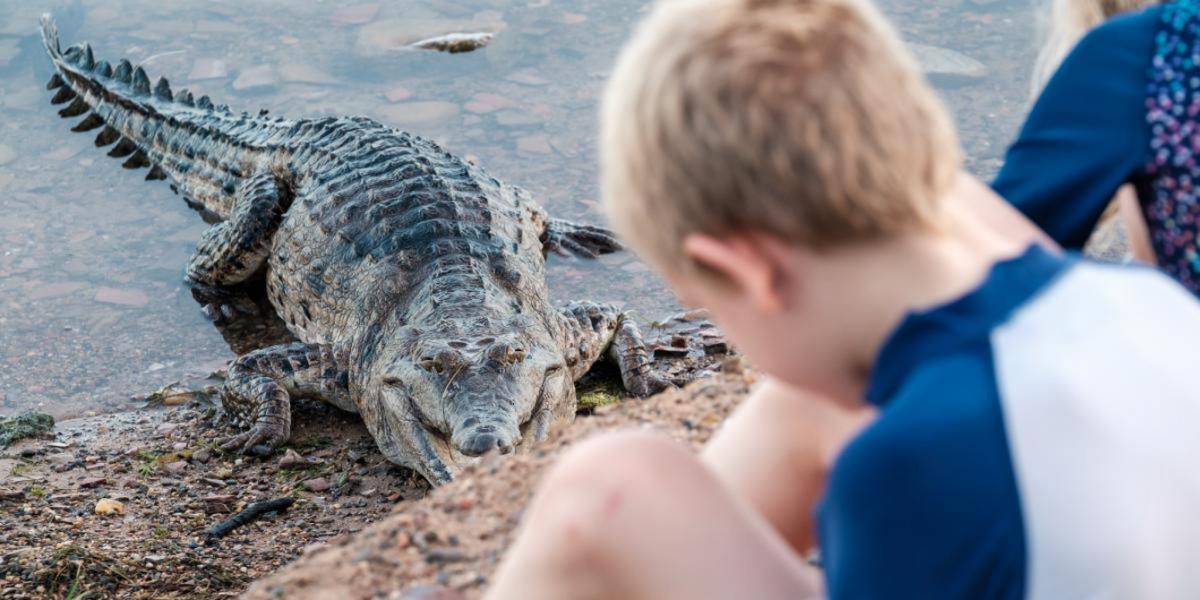 Gummy – this crocodile is one of the most famous in the top end. At Kimberleyland our "Insta-Famous" resident crocodile is called 'Gummy' for his toothless grin. He draws a crowd most nights but sometimes he shies away when kids do silly things like throw rocks at him.
There's also a resident crocodile at the Discovery Lake Kununurra Caravan Park and his name is George. George Luigi to be precise.
You can also see a croc from a boat – but more on that later.
2. Explore an Aboriginal Painting cave.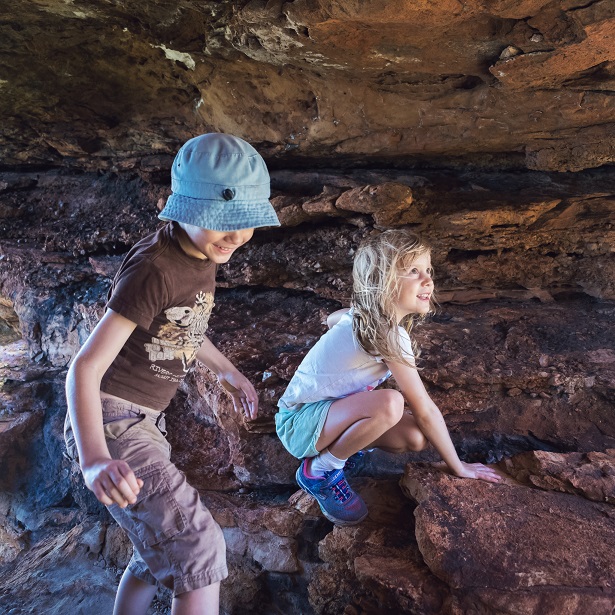 No, you don't have to trek for an hour or fret over permission to be there. These well preserved and extremely accessible cave paintings can be seen on your way in or out of Lake Argyle. A mere 100m from the road and a one minute walk from the car, your children will be able to see a animals painted in ochre in the cave. Remember not to touch the paintings. We've got the coordinates for you here.
3. Feed a Joey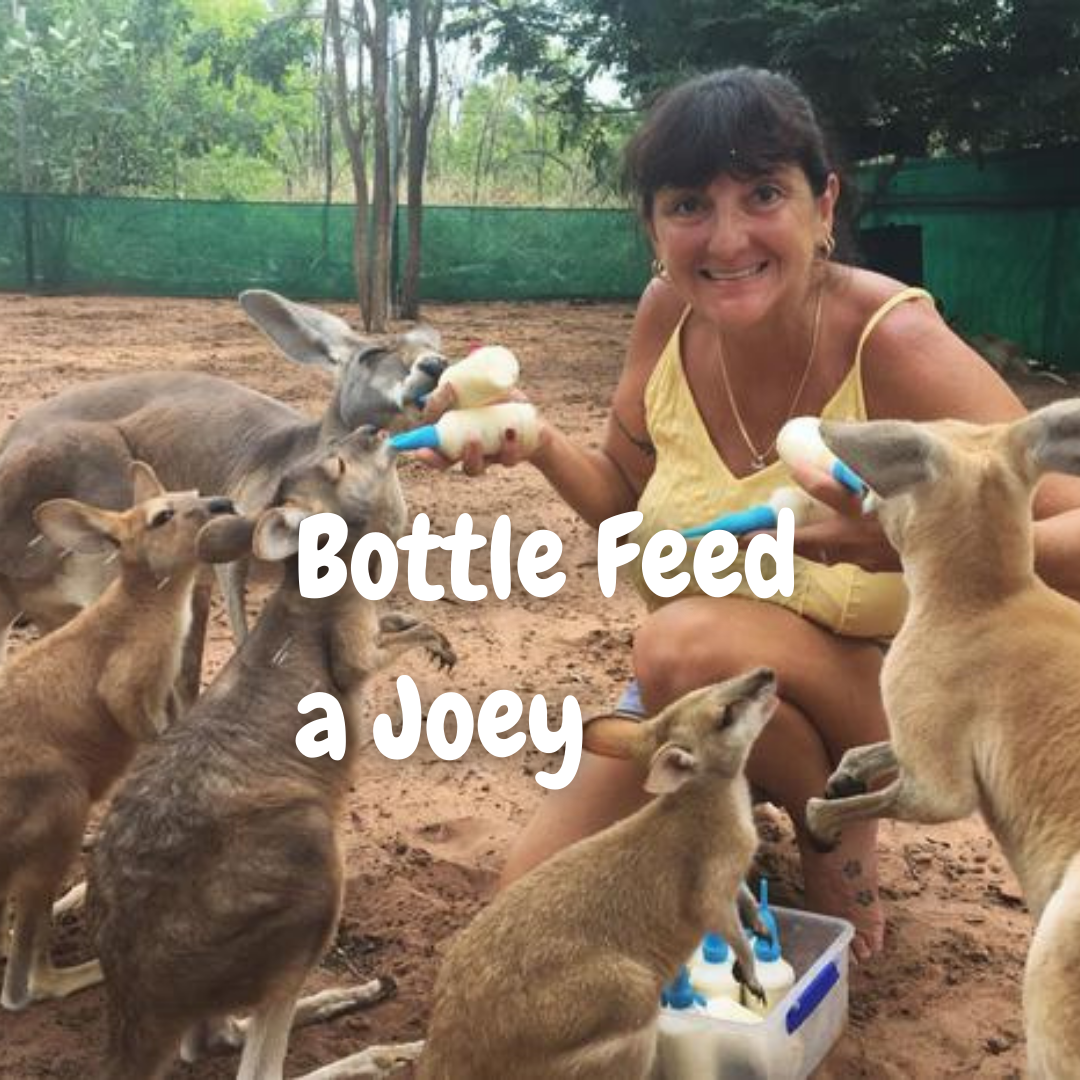 This is a genuine Wildlife Sanctuary run by the amazing Mandy, a woman with a heart of gold. Join her at her home and help her bottle feed the joeys and other wildlife. Bookings are essential – give her a call on 0438921942 and places are $15 each (which go towards her costs). Allocate one and a half hours here.
4. Ranger Day at Keep River National Park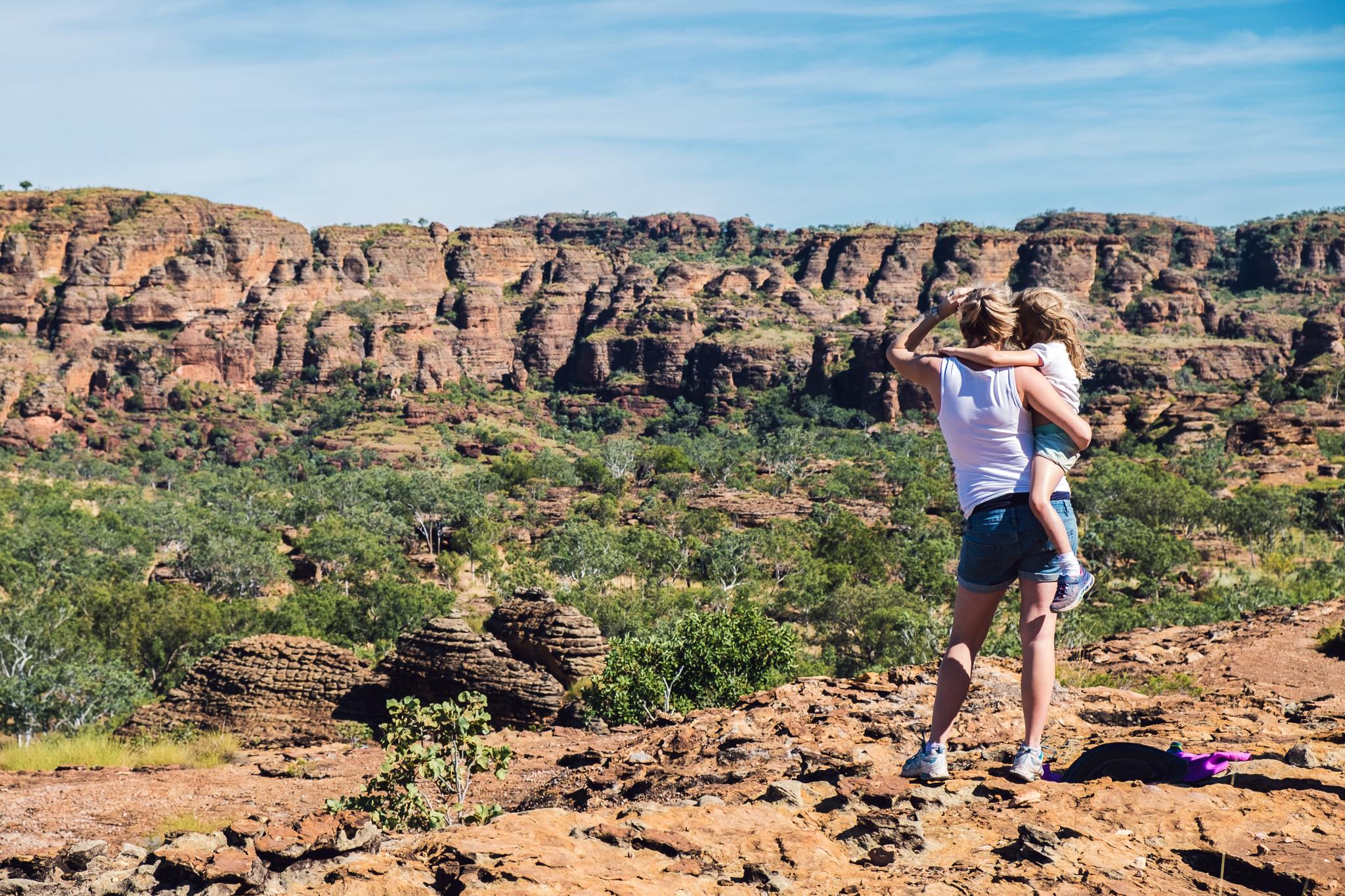 Ok – not quite Kununurra and actually… not quite Western Australia but just a little over an hour away is the Keep River National Park in the Northern Territory. Ranger Christian runs a "Learning to Read Country" guided walk and talk and he does a brilliant job at it! It's a free tour and they operate on Mondays, Wednesdays and Fridays from 830am to 930am TERRITORY Time so that's 7am in WA time.
5. A trip to Wyndham.
Wyndham is often overlooked as a destination but it makes a great family day trip from Kununurra. You already know the big pineapple, the big prawn – Wyndham has got The Big Crocodile and it's what greets you when you arrive in the town.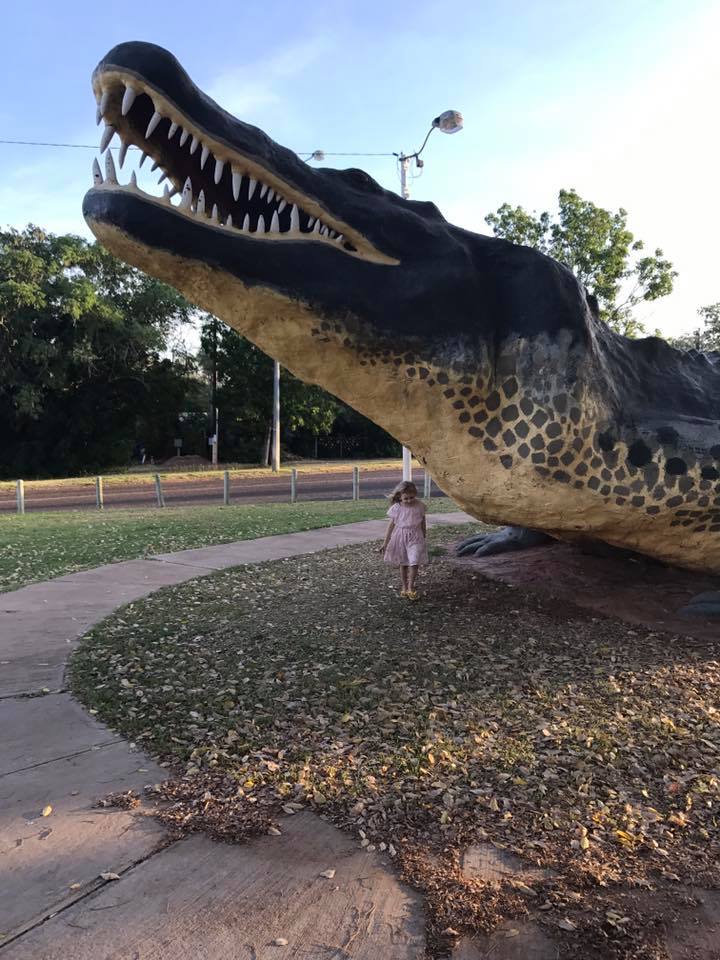 You can take the family for a walk on the huge floating jetty and take a drive up the Bastion for a phenomenal vista.

There are BBQ facilities up there if you want to pull up for a lunch. The alternative is to pull into the famous Wyndham Bakery for their Croc Pies.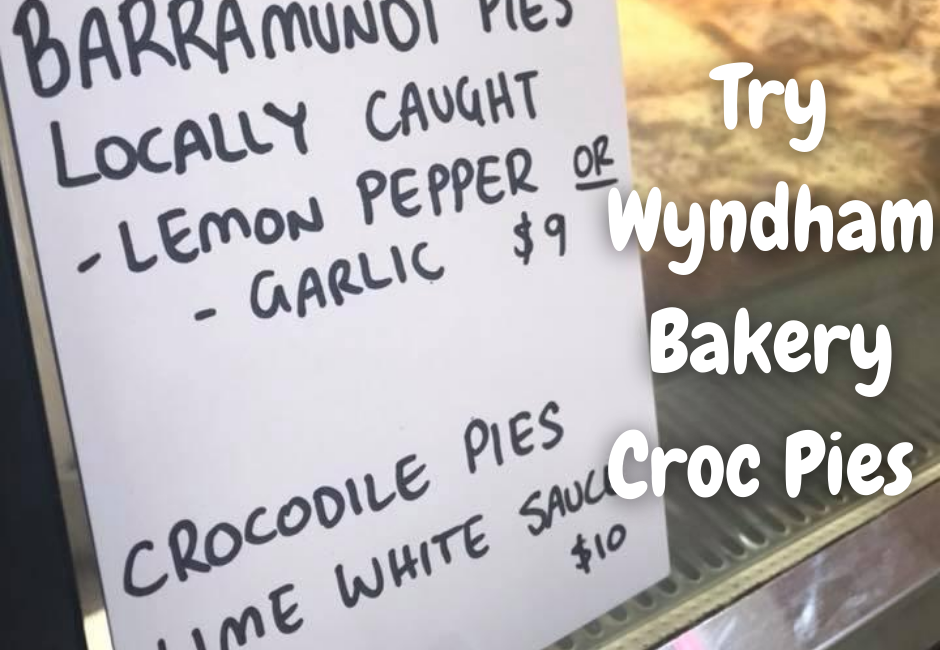 Ask for directions to the Aboriginal Statues and check them out before heading home. If you're the kind of people who don't like taking the same track twice consider taking the original Old Wyndham Road via Parry's Creek Lagoon and Ivanhoe Crossing.
6. A walk through Mirima and a BBQ.
Mirima itself is the most undersung destination around Kununurra. It's known as the Mini Bungles and is literally on the doorstep of the town. There are few different walks, none of which are particularly difficult and there are information signs which identify the bushtucker in that park.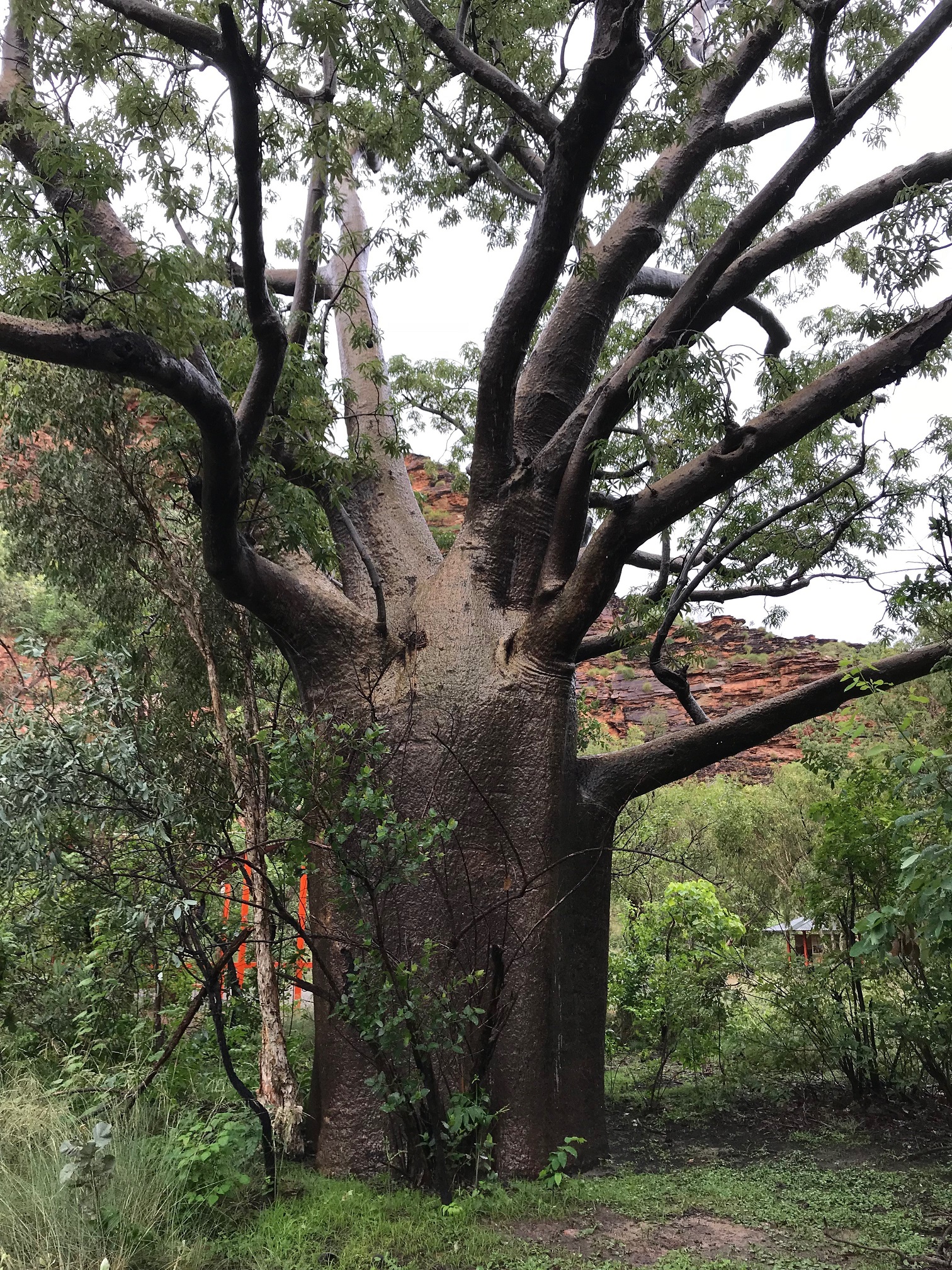 There are some amazing boab trees in there and just recently BBQ's and picnic tables were installed.
7. A fish at the Jetty.
While it's very unlikely you'll snag a Big Barra there, there's a few bream and other freshwater fish that can be fished for at the central boat launching facility and jetty at Celebrity Tree Park. We can't promise you'll catch yourself a proper feed but the local kids love to throw a hand reel line in at the jetty. Avoid high traffic weekends, especially Sunday afternoons. If you don't have fishing gear you can pop into the Puma Servo for a simple reel and hook anytime. 
8. A Cruise on the Ord River/Lake Argyle.
Sometimes the tours around Kununurra can be expensive, heli-flights, Bungles flights, Mitchell Plateau day trips – especially with kids who may or may not enjoy it. We get it.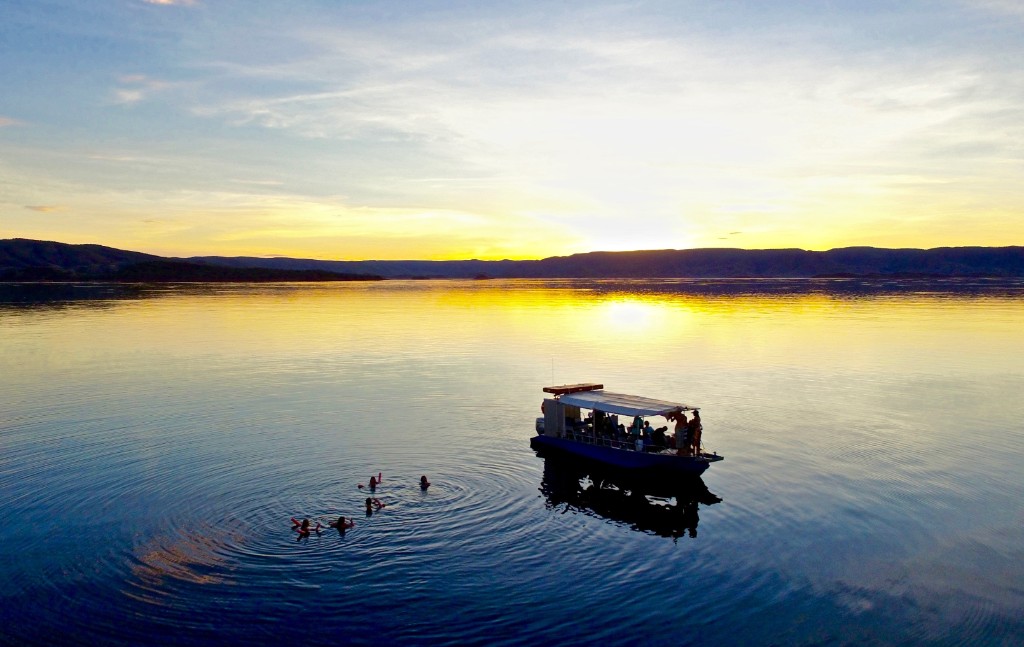 If there's any money in your budget for a tour make it a Lake Kununurra tour with Triple J Tours or a Sunset tour on Lake Argyle (where you will see another Freshwater croc). It's not a pricey as scenic flights and you will not regret it!
9. A trip into El Questro including a Horse Trail Ride.
It's only a 1-1.5 hour drive out to El Questro from Kununurra and can easily be done as a day trip.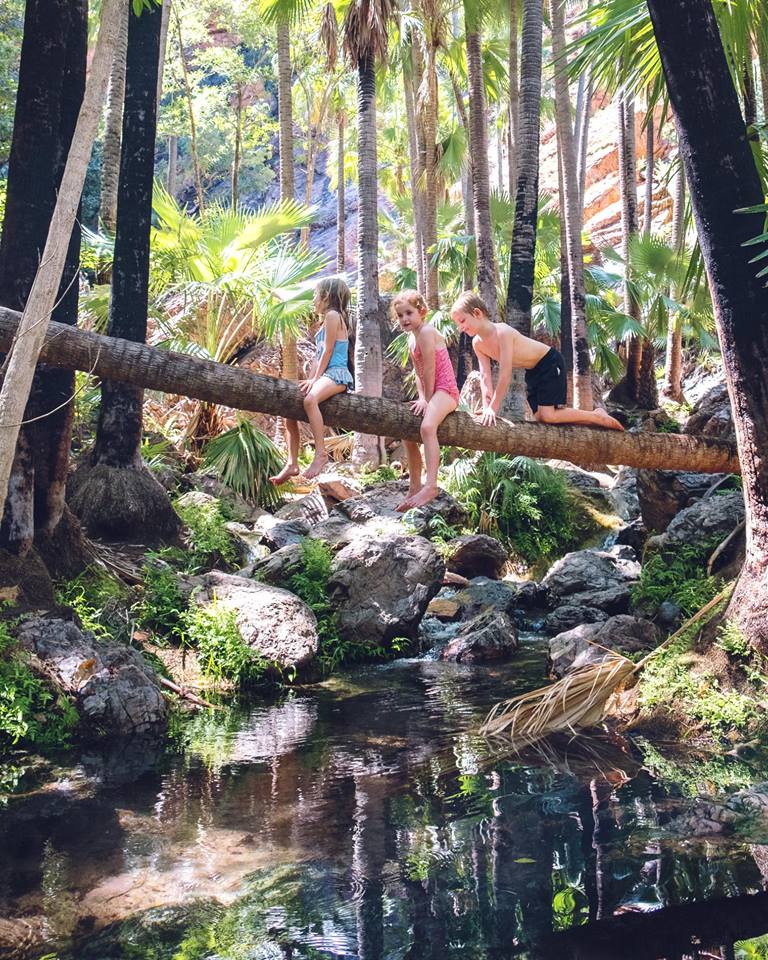 What are the highlights for families? Zebedee is an easy 5 minute walk from the carpark and divine. We often get asked "Can my kids manage the Emma Gorge walk?" – every family will be different but don't underestimate how much your kids will enjoy scrambling up and down rocks. Give yourself about 45 minutes to walk up in there.
El Questro are running their Horse Trail Rides again, there are some beautiful tracks in there and the horses are meant to be great!
10. Sunsets at Kelly's Knob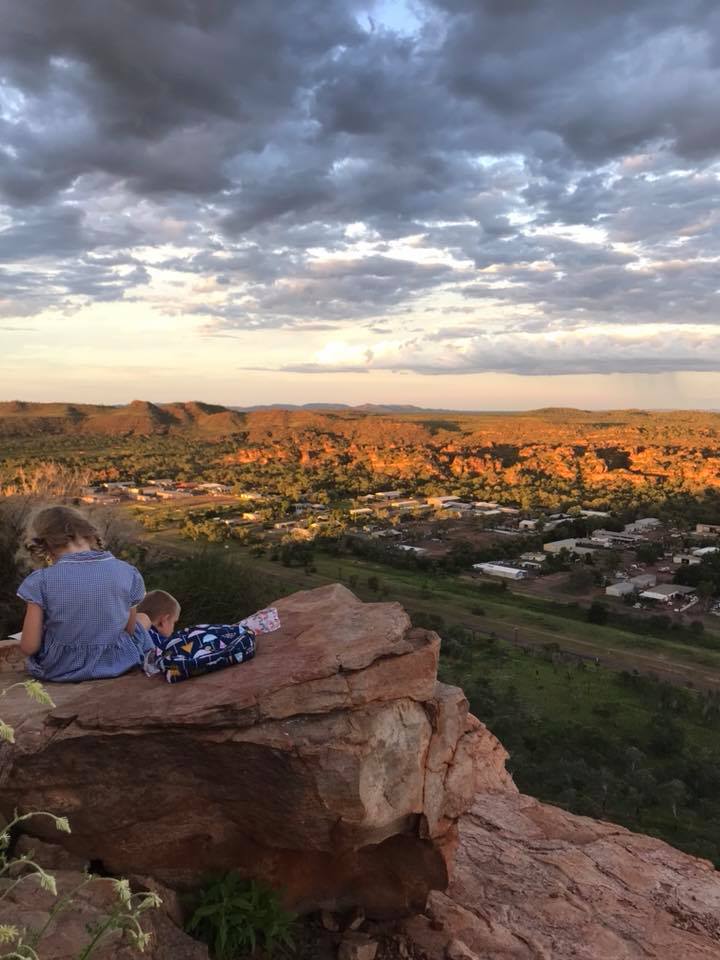 There's a couple of options here – the lookout adjacent to the car park or the 15 minute climb up to the very top. Choose your own challenge level but both options make for great sunsets.
11. Prison Tree Boab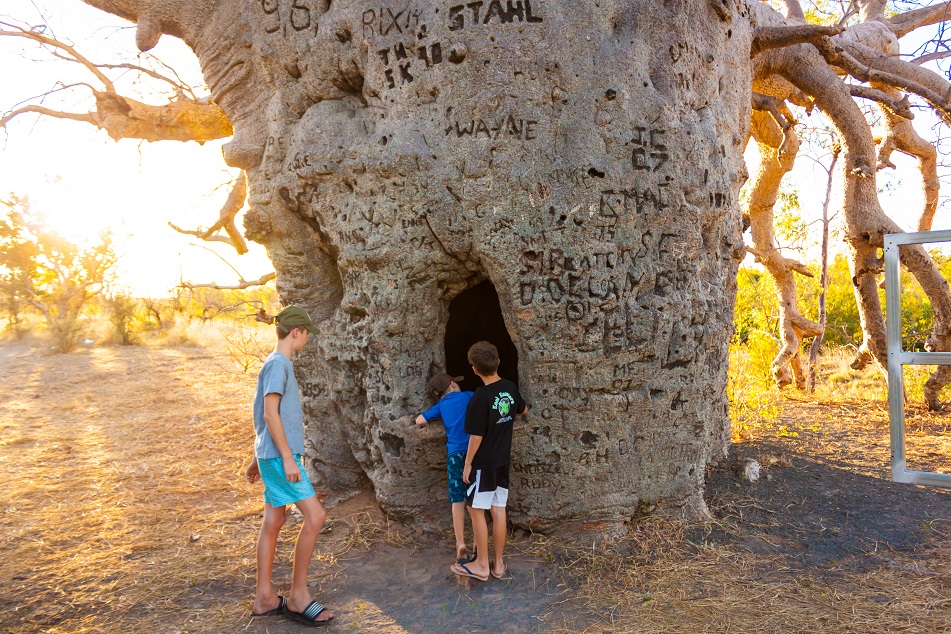 Head down the King River Road to explore this fascinating but dark history.
12. Lake Argyle Self Drive BBQ Pontoons, SUPS, Kayaks, Infinity Pools.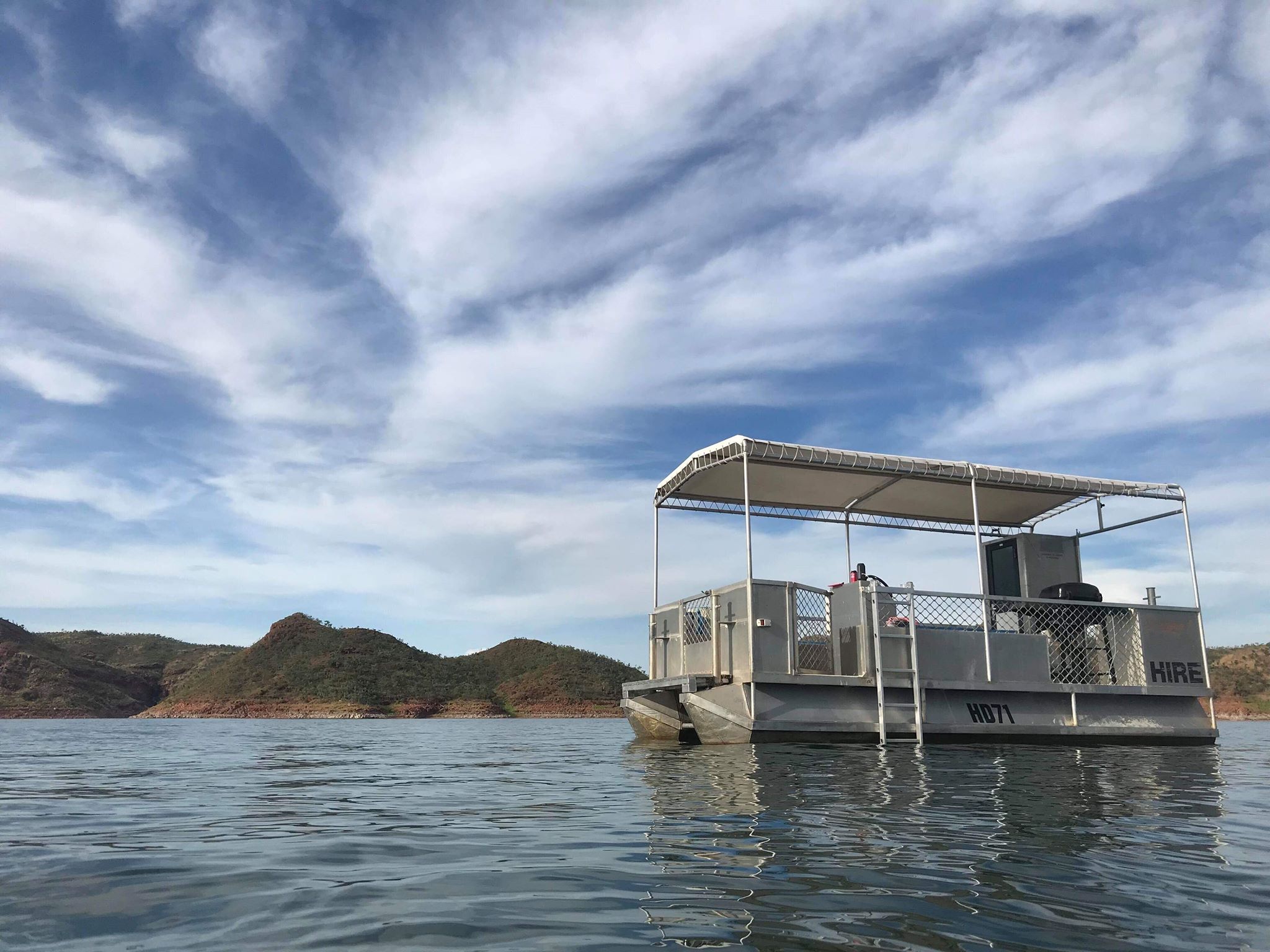 Plenty for families to do, if you can't book into the Caravan Park you can still purchase a day pass which allows you to take a dip in the famous infinity pool, use the day bbq's and bathroom facilities. Keen to play on the Lake? Lake Argyle Cruises hire out self-drive BBQ boats, we often see families sharing a boat and splitting the bill. The feedback is terrific. If you're up for more activity, hire out your own SUP, canoe or kayak.
2022 Update - Not Just Lake Argyle - Lake Kununurra Boat Hire have just launched and have two BBQ self drive Pontoons (as well as Dinghie hire).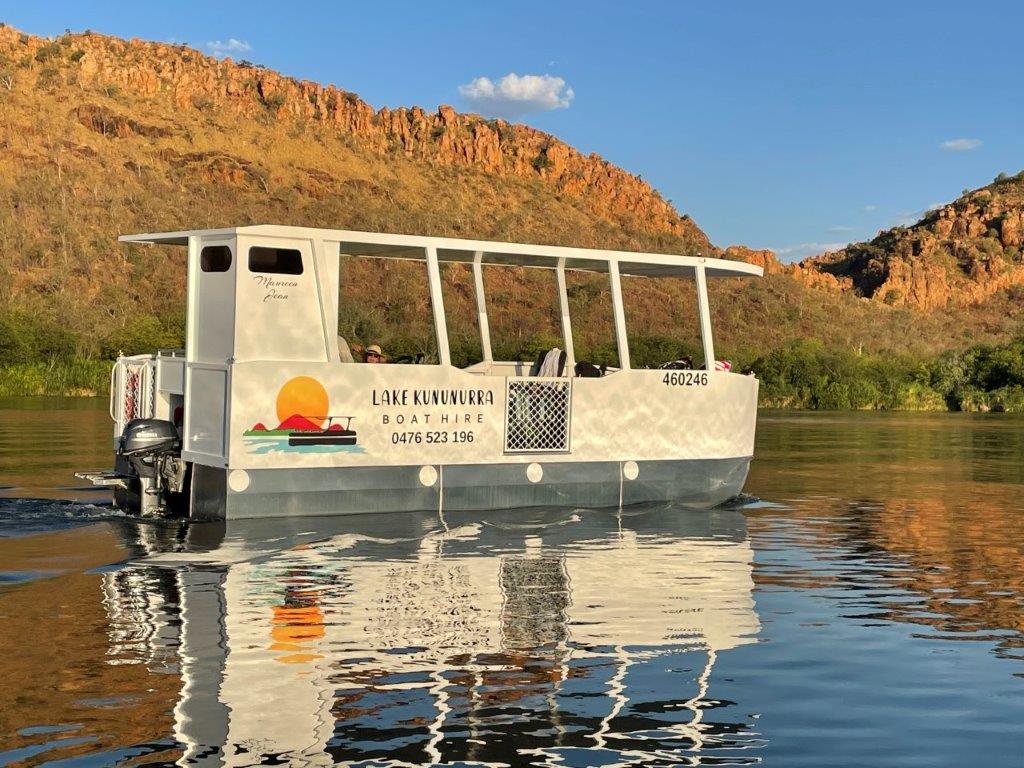 13. Molly Springs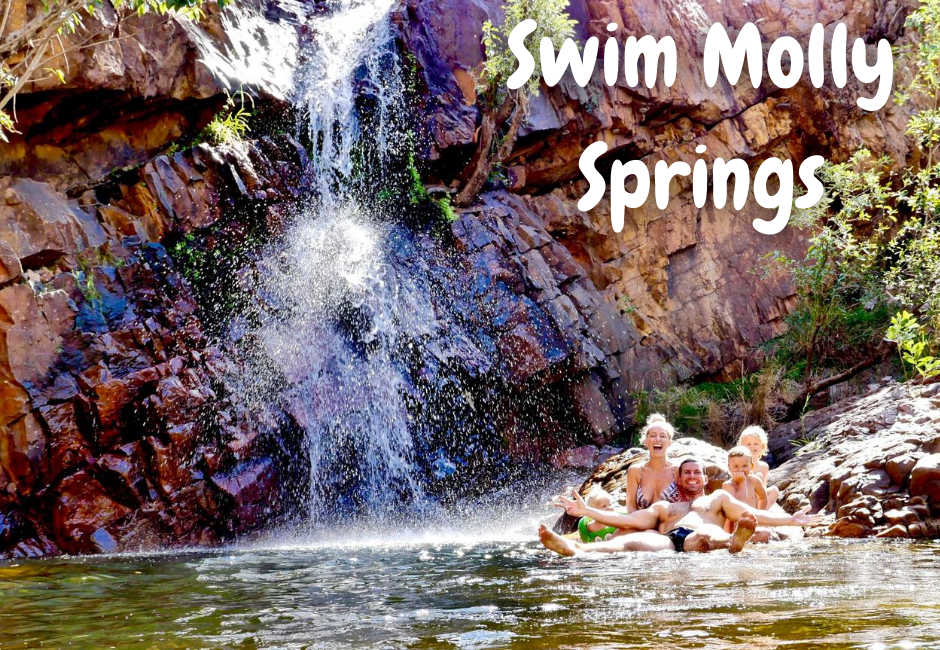 Just a 20 minute drive from Kununurra this permanent water hole is a bite size paradise. A super easy walk it, it's a joyful waterfall to splash in.
Which playground?
The best playground in Kununurra is the one at Celebrity Tree Park, it has an outdoor gym next to it if the parentals are keen as well as a cold water fountain and toilets.
Where to swim?
The Kununurra Public Pool has a big slide, a lap pool and child friendly smaller pools.
If you want to swim in the river, head down to the Swim Beach and sink your toes in the river sand and jump off the jumping tree. There's a small playground there too.
Kununurra is very close to finishing construction of a local water splash park. It was meant to be finsihed by now but supply lines got bottlenecked. Keep an eye out for it. 
Where to eat? – Sporties, Hoochery, Sandalwood Café.
We already mentioned The Pumphouse but consider the local Sports Club as a guest member, there's a great playground onsite and the sunsets overlooking the sports oval and Kelly's Knob are beautiful. The prices are good, the atmosphere is very family friendly.
The Hoochery is a great place for a lunch or cake/coffee excursion. This multiple award winning distillery has a great selection of rums, a new whisky and a great new local botanical gin. There's a grassed area for energetic kids and a cubby house.
The Sandalwood Café has a fantastic shaded playground onsite. It's about 10km out of town and they put on breakfast and lunches.
Special Mention
One of the most joyful experiences in Kununurra is taking the family to the drive-in cinemas. Yes, open air and drive in. It's like stepping back in time. The family entry price is only $40. You're welcome to bring your own food and a quiet, discrete drink. Gates open at 530pm and the children run around the grassed area before the movie kicks off at 6pm. Snuggle under blankets under the bright stars. The picture gardens run regularly during the Dry Season and for up to date screening information can be found on Facebook.