Challenge Accepted. The Best of Kununurra from your Doorstep!
I have a challenge for you. Come to Kununurra. Fly or drive, work or pleasure – we don't mind. That's not the challenge – the challenge is to actually EXPERIENCE the area.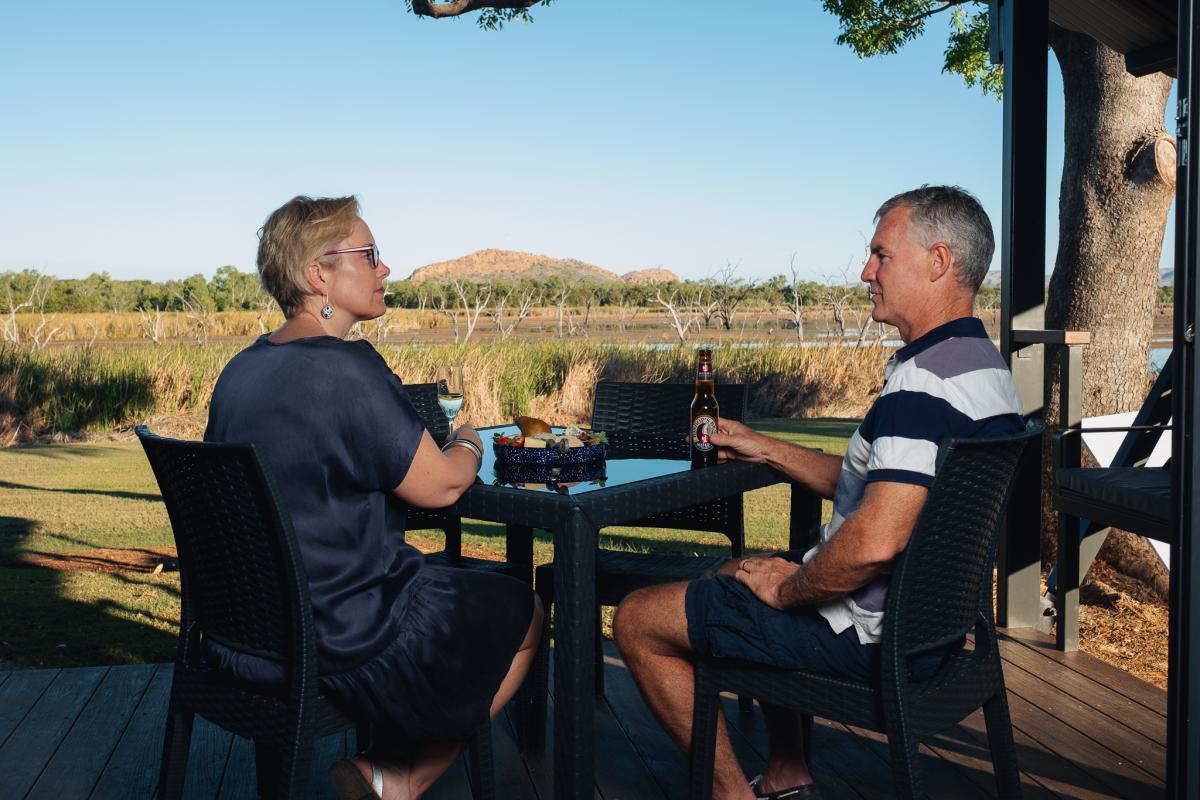 Ask yourself….
Does your hotel room look pretty much just like the last one you stayed at?
Do you have a view?
Does your choice of accommodation constantly remind you that you are in Kununurra? A green oasis in the rugged Kimberley.
Do the staff talk to you like you are an old friend who'd finally come to visit them and their town?
Finally, when you finish your visit, could you leave actually understanding the beauty of the place, why the locals like it there or what their favourite things to do are?

Does it look like another generic hotel room?
Not a chance! These Deluxe studios have been architecturally designed not just to have flare and individuality but to optimise the waterfront location.
Floor to ceiling windows, large alfresco decking…. Private outdoor BBQ and a daybed.
Which leads us to the next question.
Do you have a view? Rather than look at a brick wall or a garden bed, just check out the vista!!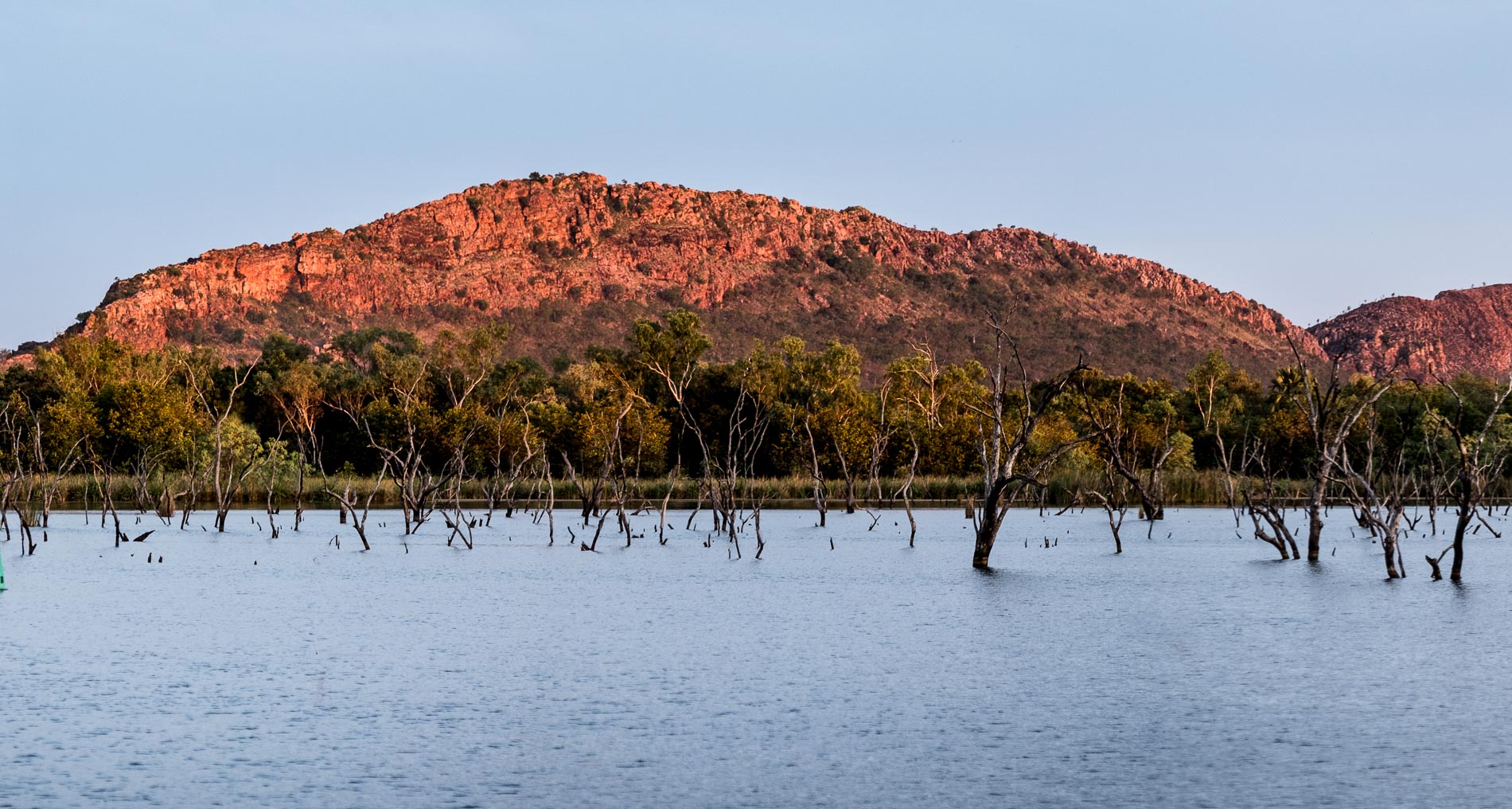 There is absolutely no mistaking that you are in Kununurra! With waterfront views overlooking lilies leading to the most recognised icon of Kununurra…
The Sleeping Buddha, an ancient Kimberley rock formation which glows with that stunning orange hue on sunset.
You'll soon not only see but understand the lure of this East Kimberley town. 

But what about the comforts and conveniences of standard hotel rooms?
WIFI – Check, free room WIFI is all sorted for you.
Breakfast and Coffee – Did we mention that our onsite café pumps out the best coffee in town? Don't believe us? Spot the locals who frequent this popular coffee hub!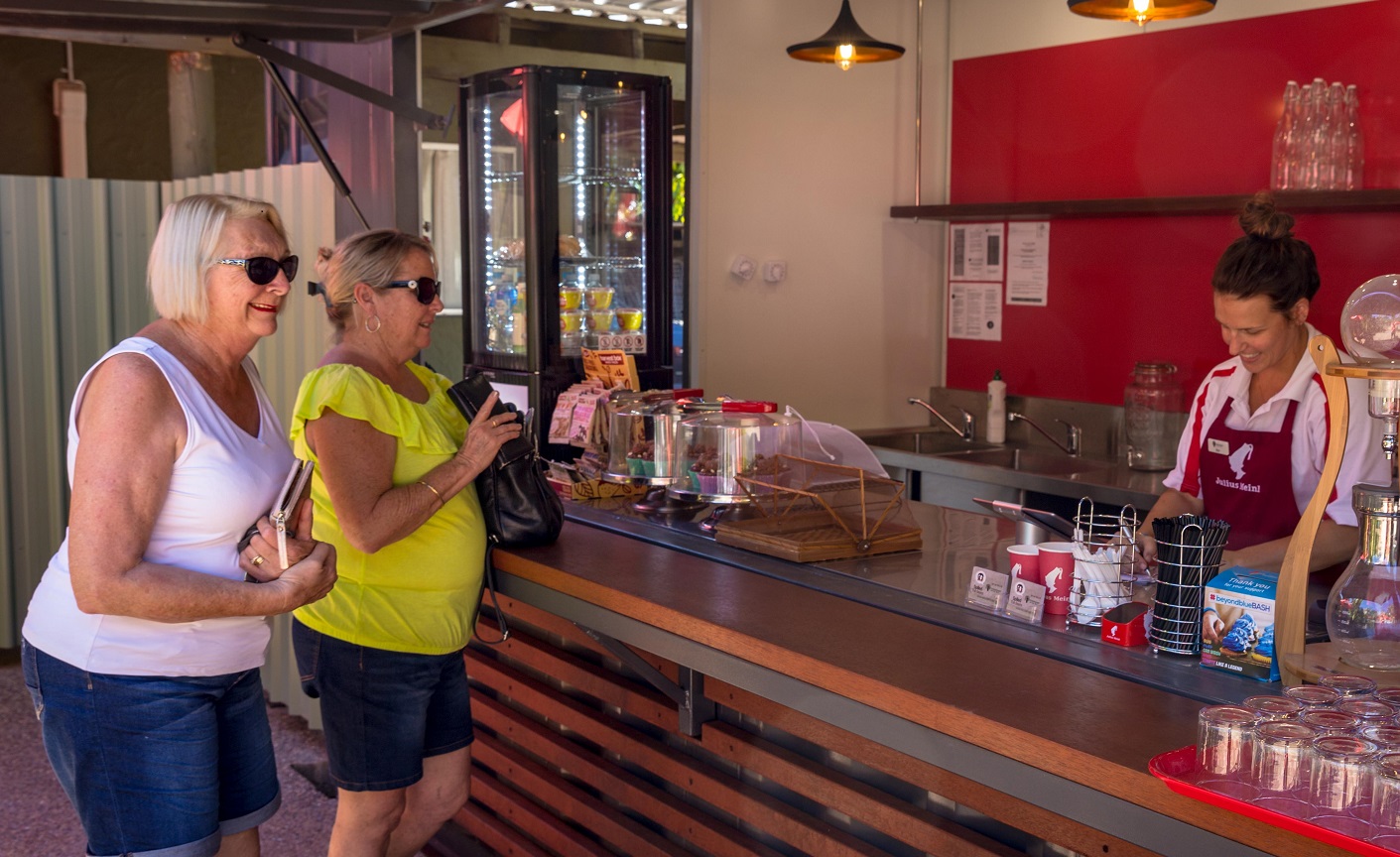 Want the best of both worlds with self-catering options? With a full size fridge, dishwasher, ample bench space and a stovetop additional to your private BBQ deck, these Deluxe cabins also offer full self-contained facilities.
So next time you're in Kununurra, ask yourself – does your accommodation allow you to really EXPERIENCE Kununurra?