The Beauty of the Wet Waterfall Season
The Beauty of the Wet Waterfall Season
With the dry season over, we've waved goodbye to most of our beloved travellers, the streets clear of caravans.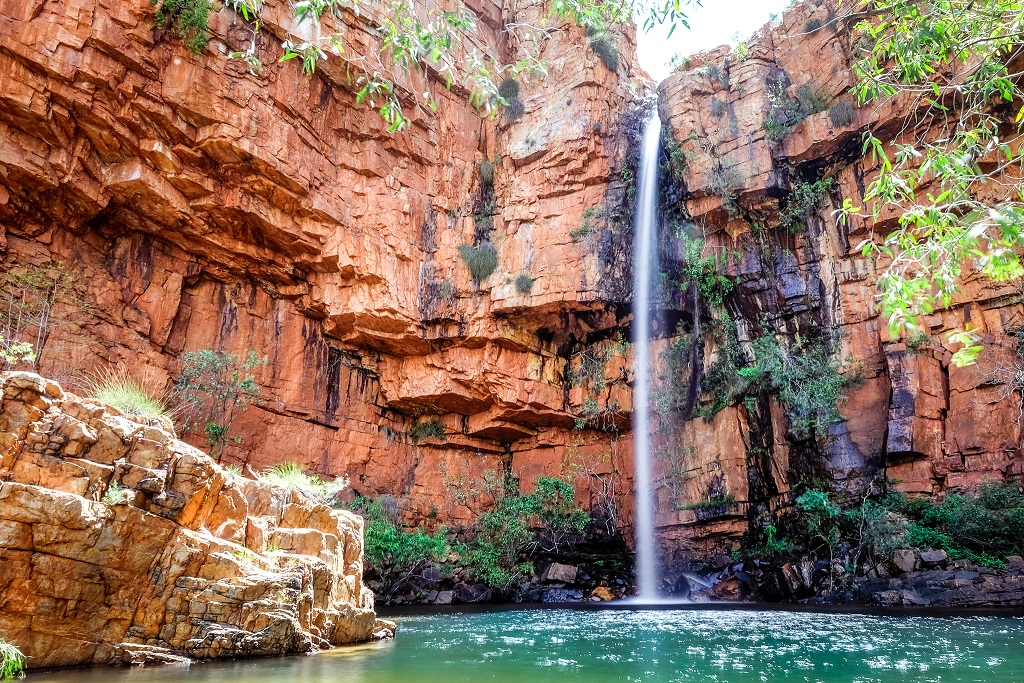 The weather has turned up the heat but compensated with mountains of mangoes. After a rushed morning picking them before the searing sun hits, days are spent in the air-conditioning cheeking the flesh for future smoothies and desserts.
Farmers nervously watch the storm clouds, hastily harvesting their final chia, quinoa, chickpeas and hay crops. Townies relish at the enormous storm clouds, Kununurra is the second most prolific lightening location in Australia. The drones come out and local photographers are competing to put up their best tropical thunderstorm photos out on social media first. Magpie geese honk, corellas screech on sunset while families enjoy a dip in their swimming pools or local swim beach.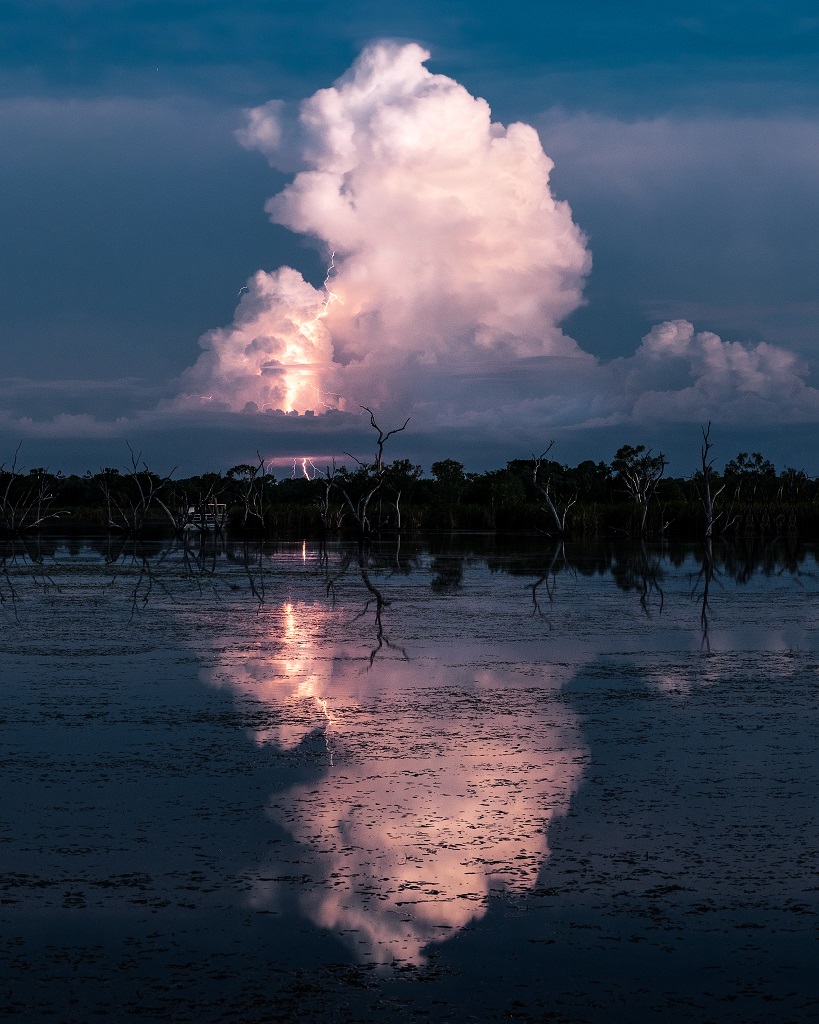 And soon the last mangoes will disappear from the trees, farmers too will joyfully welcome the rains. The first waterfalls soak up the rains, the rocks drinking all the moisture they can before the trickles overflow and rock pools burst. Locals stream out to their favourite falls, some secret spots, carrying their esky with cold beers and ciders. Some are lucky enough to explore waterfalls by helicopter, otherwise inaccessible. 
The ski boats taste their first freshwater drink for the ski-ing season, there's enough local barra in Lake Kununurra so that Dad can throw a line in, the kids can have a ski-biscuit. The party boats hit the lake, wind-up parties and Christmas come together.
When the rain soaks the roads beyond the capabilities of the landcruisers, boats offer access to dozens of waterfalls feeding the river. Another new waterfall, is it possible?
Green, you've never seen it so vibrant. Looking over the Ord River, I see a thousand shades of green.
Relaxed becomes an understatement, a wet season break well earned. Businesses take a hiatus, working hours are shortened, the sunsets are world-class. The town expels a heavy sigh of relief, a long deep breath before the cool snap brings rest of Australia north again.
And that my friend, is the beauty of the wet waterfall season.