Argyle Diamonds 2021 Ord Valley Muster - May 21 to May 29, 2021
It's the 20th Ord Valley Muster and the Festival is going ahead in 2021.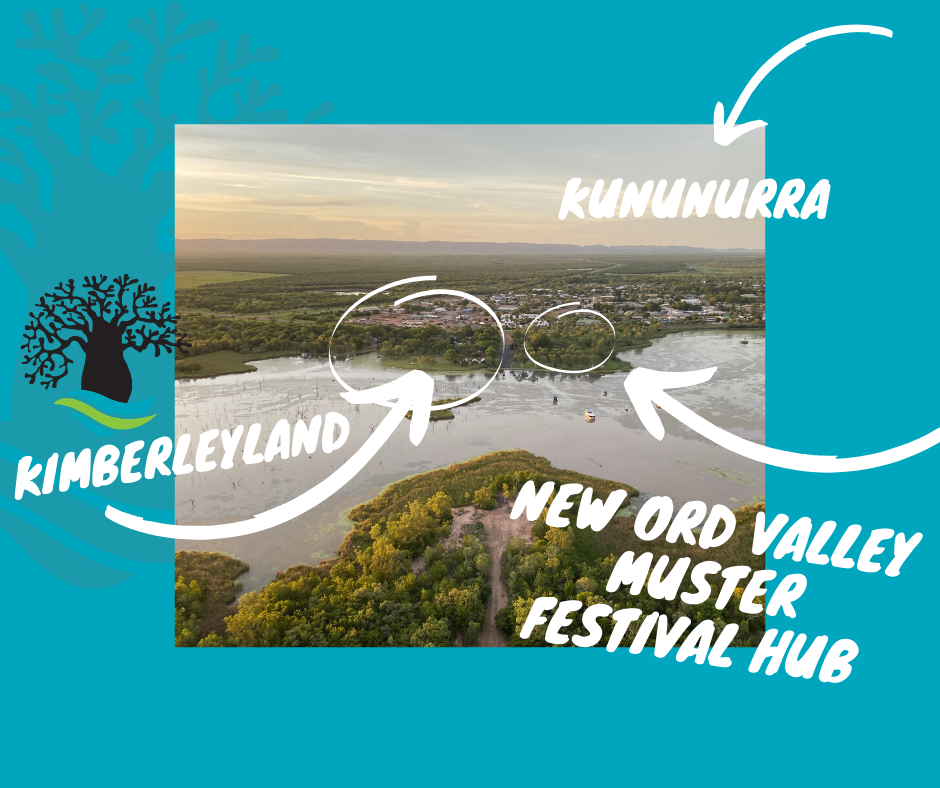 We are super excited that the Ord Valley Muster is shifting it's festival hub right next door to us! and we get to be Front and Centre of so many exciting events. 
There's entertainment programmed every day and night at the Festival Hub, including a mix of free, family-friendly and 18+ shows. 
The Festival Hub kicks off on May 22nd with the signature event, the AviAir HeliSpirit Kimberley Moon Experience featuring Jessica Mauboy. Interesting fact, did you know this isn't Jessica's first Kimberley Moon? She performed the year before she braced the Australian Idol curcuit, before she got big-time famous! 
Here are the Other Festival Hub Events, some of them brand new
- Sunday May 23rd, "Art in the Park"
- Monday May 24th, "Flaming Galahs" Australian Songbook
- Tuesday May 25th and Wednesday May 26th - "Comedy in the Park"
- Thursday the 27th May, "Storytelling Night"
- Friday the 28th May, "Party in the Park" 
There are also events outside the Festival Hub spanning from Heli-Pub Tours, Bullo River Station, Coastal Yachting long table lunch, Argyle Homestead, Lake Kununurra to the Rodeo Grounds and Beyond. 
Cabin & Villa Accommodation Availability
Sorry, the demand for the Ord Valley Muster and Kimberley Moon has never been so strong. We are well and truly booked out for the Kimberley Moon and only have the odd night or two available during the rest of the Muster Festival. We expect that our new Two Bedroom Waterview Cabins are going to be ready by late May but won't release them just yet. You can email us to go on a wait list with stay@kimberleyland.com.au 
Caravan and Camping Availability
This has never happened before, we are booked out for all of our caravan and camping sites during the Kimberley Moon and only have a few sites available during the rest of the Ord Valley Muster. Again, you can email us to go on our wait list with stay@kimberleyland.com.au